Top 5 Activities to do with the kids in Melbourne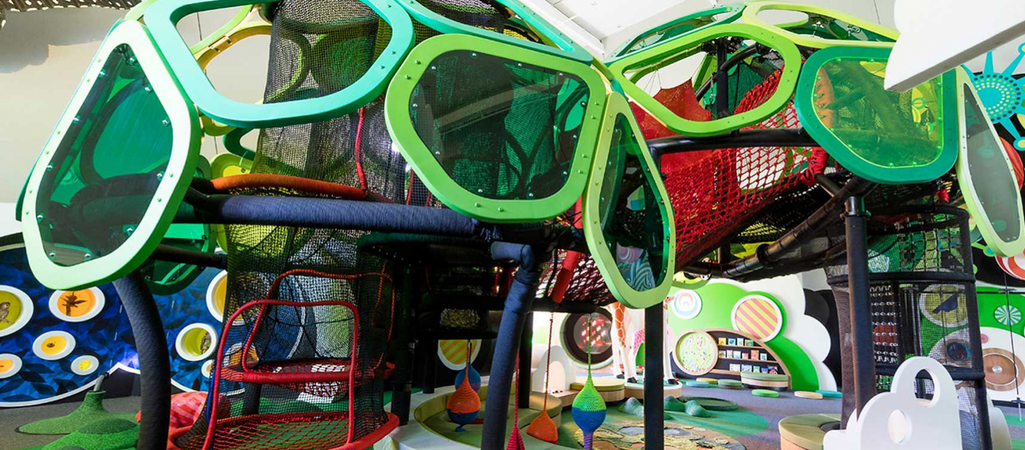 Guest Blog by @the_real_dads_of_melbourne
Jarrad aka @the_real_dads_of_melbourne knows a thing or two about hot spots in Melbourne to go with your kids, so we've asked him to give us his top 5 - just in time for those long summer days heading our way.


1. Royal Park 'Nature Play' Playground
This cool new playground takes you back to natural play elements such as high rope traverses, large climbing structures made from logs and ropes, a water area with hand pumps, a couple of water sprays and channels to control the flow of water down to the sandpit below, slides, paths that take you on explorations and of course there are picnic tables and BBQs (however there are no shade areas, so can get hot on a sunny day).
The playground is located immediately to the east of the Royal Children's Hospital and provides inner city kids an element of unpredictable play.

LOCATION: 28 Gatehouse St
2. Booran Reserve
Booran Reserve is an impressive playground that's well worth a special trip. This play space is massive and provides stimulating and challenging environments for all ages and abilities.
A key feature is the huge 10m high double dome rope climbing net leading to a long slide… Other unique play equipment includes: a giant bird's nest swing; dual flying fox with all abilities access seat; a 5-way swing; and an oversized mouse wheel.  No park is complete without a water play area.  On warmer days you will definitely need your bathers and towel.
There are picnic shelters and barbecues, water taps and toilets.
LOCATION: 1051 Glen Huntly Rd, Caulfield
3. Melbourne Museum
I have visited this small sanctuary for years and love it. They only have Australian animals and its not huge making it very easy to get around with kids. It's a place you can actually get up close and touch emus,
A visit to Melbourne Museum provides a surprising insight into life in Victoria and beyond.
Inside, you'll find the Forest Gallery, the living heart of the museum and home to tall trees and wondrous wildlife. The Science and Life Gallery at the west end, where you'll find bugs, dinosaurs, fossils and more… all the stuff that sees the kids eyes open wide with delight.
The Children's Gallery is packed with things for the littlies to see and do such as excavating fossils in a dinosaur dig, a discovery garden and a camouflage disco where children turn into spotty and stripy disco dancing animals.
LOCATION: 11 Nicholson St, Carlton
4. NGV (National Gallery of Victoria)
NGV International houses a whole world of international art, displaying the National Gallery of Victoria's collections of European, Asian, Oceanic and American art, the total collection has more than 70,000 works of art.  But it also has a space just for the kids.
For children of all ages, there are things to delight, engage and provide opportunity for curiosity.  The Kids Space is less about art and artists and more about enquiry and exploring.
LOCATION: 180 St Kilda Rd
5. Collingwood Children's Farm
The Farm community is a not-for-profit organisation, 5km from the heart of Melbourne's CBD.
Their aim is to bring city folk closer to land, animals, farm life and community. The Farm also exists to support people in the Victorian community who are experiencing disadvantage, supporting social inclusion by delivering a range of programs from a rustic community working Farm.  It's a great place for kids to have fun with the animals with plenty of enclosures of various farm animals.
LOCATION: 18 St Heliers Street, Abbotsford


So now you know, get out and explore!  We'd also love to hear any other places you would recommend in the Melbourne region.  Get in touch with us on Facebook or Instagram.
For more articles like this, check out our blog, Beyond the Bounce.