Sydney's Secret Dog Parks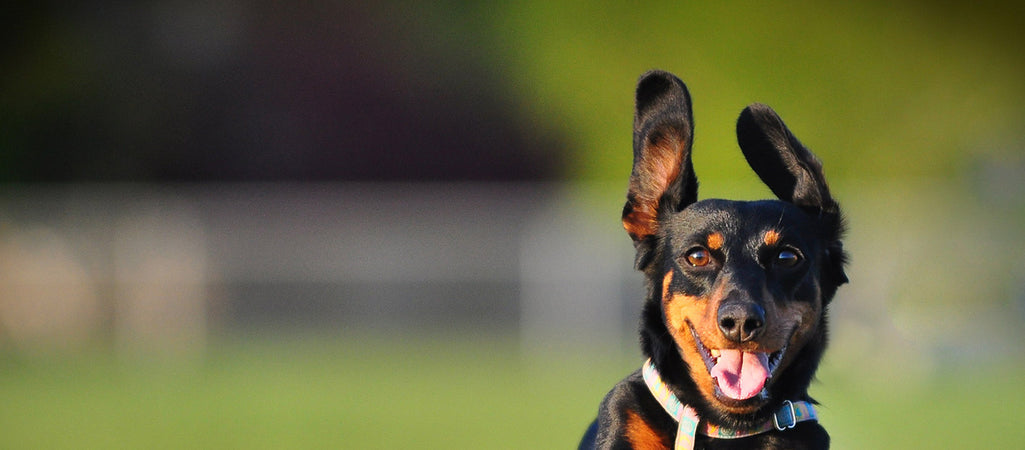 Sydney's Secret Dog Parks
From canine cafes to doggy toy-share baskets and secret beaches, these urban area parklands are equipped with everything you can think of, to entertain your family's furball!
Marks Park
Imagine a park with a doggy toy-share basket for your furry, four-legged friend? A rope toy might prompt a tug of war game with another playful pooch! Marks Park grassy plateau with panoramic views over Bondi, Bronte and Tamarama is a picturesque place to socialise canine companions. Plus, there's a playground for children to make new friends too!
Off lead exercise is allowed between 4:30pm and 8:30am but a leash is required to continue along the coastal walk on either side of this designated area for dogs. And if you forgot your pooper scooper, the park is stationed with plastic bags for dog doo collection at the northern end of the park, so you can keep the grounds clean and clear of any smelly trails.
Image credit: centennialparklands.com.au
Centennial Parklands
City-central, family-friendly, Centennial Parklands has a dog-friendly café in the heart of its 154 hectares of open space entirely designated as off-leash. Surrounded by natural landscape, you might forget you're smack in the middle of Sydney!
Located near the Federation Pavilion, Centennial Homestead offers a diverse menu for the kids to enjoy a wholesome treat after burning some energy playing ball with their new puppy, so you can bring your fur baby to brunch with you!
Warrigal Run, Bungarribee Park
Including a fantastic new playground for kids and the largest off-leash dog park in Sydney called Warrigal Run, you can bring your pooch to play along with the rest of the family. With water bowls and doggy doo-doo bags, canines can run wild within the fenced-in area. On leash, your furball friend is allowed to follow the children outside Warrigal Run. With nets to hike up to a colourful, geometric climbing tower and slides to slip down into a super-sized sand pit, kids will feel spoiled at Bungarribee Park too!
Dog walking tracks, barbecues and picnic shelters are also accessible around the protected wetlands of Bungarribee and Easter Creeks, so your entire family can stretch their legs, snuggle up with the pup, and unpack their picnic. Don't forget to bring those liver treats so you don't have to share your human sweets!
Image credit: The Urban List
Smoothey Park, Wollstonecraft
Is your dog a fine diner? The Chew Chew Pet Restaurant is a 2-minute walk from pooch-friendly, Smoothey Park. Believe it or not, this café can serve your hungry hound a three-course meal including soup for starters, choice of main and canine cupcake for dessert! The take home treats are tempting too!
The only downside is you'll be expected to keep your otherwise spoiled mongrel on the leash while begging to explore the bush!
Image credit: bestsydneywalks.com
Sirius Cove, Mossman
If your dog loves the water, Sirius Cove's stretch of sand beckons your family to splash out with their best friend on a fun-filled day at the beach!
Secretly tucked away on Sydney's lower north shore, this serene spot is surrounded by a sandstone wall and faces south into Sydney's deep harbour. But the water in this bay is shallow enough to wade in, with your wet mutt. Off leash access is allowed all day on weekdays, before 9am and after 4pm on Saturday, Sunday and public holidays.
With a playground for children and a wide, grassy reserve for picnics, your family can break to eat or stay to play. A starting point for the walking trail all the way to Taronga zoo, you can take your kids (but not so sure about your four-legged friend) there too!
Enjoy reading this article? You can learn more about our super safe trampolines or read more Springfree blog articles.