For Active Kids: Sydney's Top Cycling and Scooter Spots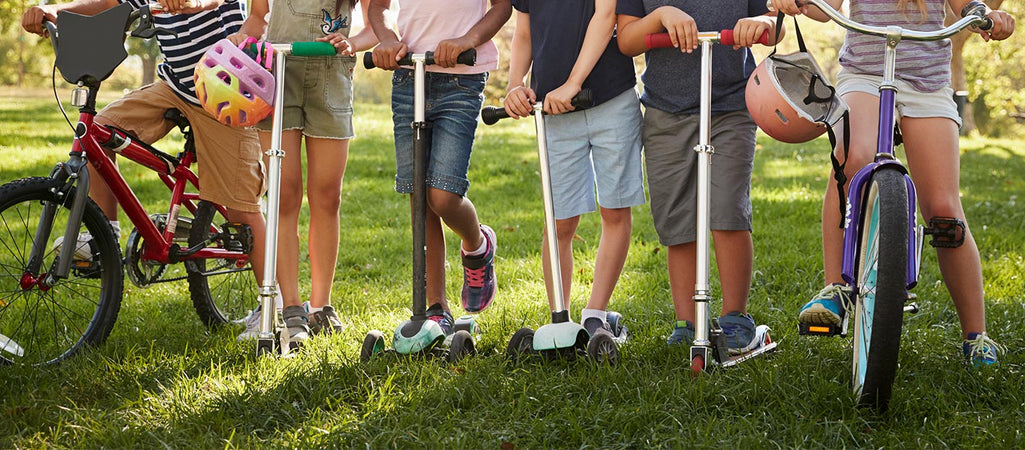 If you're having trouble tearing your kids away from jumping on their Springfree or looking for a change of scenery and activity, the best scootering and biking Sydney has to offer is just a short ride from your backyard.
Increase the entire family's physical fitness, enjoy quality time together as you venture outside your own neighbourhood, and appreciate all the wider region has to offer for outdoor activity! Start on beginner trails with babies belted into your bike's back seat, progress to moderate mounts for middle-aged kids and eventually move onto more advanced ascents as they become adolescents.
So if you are looking to get the kids out and about this weekend, these are Springfree's top 5 recommendations for riding in and around Sydney!
Photo Credit: centennialparklands.com.au
Centennial Park Learners Cycleway
Centennial Park's Learners Cycleway is where so many of Sydney's children have been taught to remove their training wheels and free ride their first big kids' bike! Because this track is very level, paved and broad enough for more than one side-by side rider, it's safe for youngsters starting out on trikes or scooters too!
This cycleway is located within Fearnely Grounds, one of the most family-friendly aspects of Centennial Park. Parents can enjoy a coffee from the kiosk at the cyclist pavilion, or a BBQ on the grounds between bike training.
Photo Credit: turfdesign.com
Sydney Park Bike Track
One of the best recreational areas in the nation for Aussie kids to scoot or cycle, is Sydney Park Bike Track. This modern adventure course includes a path of bridges, slopes, twists, turns and tunnels!
A beginner's area includes wider paths and a range of gentle challenges. The area also features stop and go signals to increase braking and bike-ability which assists little ones with learning safe riding skills. For more advanced riders, there is a more complex, obstacle course to show off their skills!
There is also plenty of seating for parents, plus BBQ and picnic areas for meal breaks. An all-round family winner!
Photo Credit: westernsydneyparklands.com.au
Lizard Log and the Dairy
If your family is looking for a relatively short cycle, there is a wide-open concrete walking and cycling path in Western Sydney Parklands that passes through 5kms of natural bushland setting from Lizard Log to The Dairy.
The course takes you over some rolling hills along the canal and over a gravel bridge. Views of the vast district of Liverpool can be seen from one hilltop. There's also a children's nature playground, made of recycled timber balancing beams and featuring tyre swings, a climbing wall and slide, double and single flying foxes - the kids will love it!
Another short and slightly hilly path will take you to Calmsley City Farm, featuring farm animals, tractor rides and interactive exhibits. Purchase food from the Farmhouse Kiosk for a yummy treat!
Photo credit: sydneyolympicpark.com.au
Sydney Olympic Park
Sydney Olympic Park incorporates 35kms of 5-11 km cycle circuits suited to kids 5 years and older. A Bike Safari Map can be downloaded to trace which one of three adventure trails your family wants to follow from wildlife refuges to mangrove boardwalks. There's even shipwrecks to scoot past!
Hire a bike from nearby Bicentennial or Blaxland Riverside Park or bring your own bikes for a family-friendly and free activity.