14 Outdoor Activities to do with the Kids in New South Wales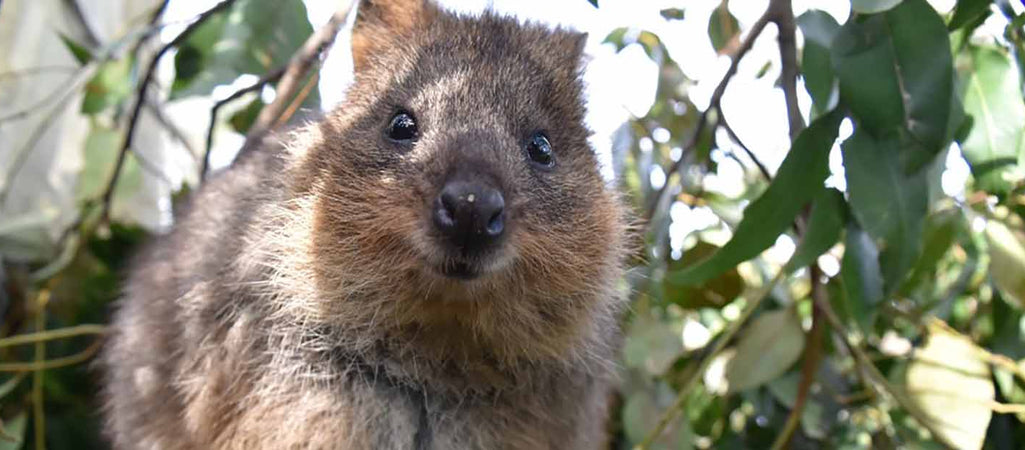 We are so lucky to live in a country full of diversity that provides incredible outdoor adventures and activities for all to enjoy.  Whether it's a hike through one of the beautiful National Parks, or having incredible encounters with the wildlife, or simply enjoying on of the 100s of stunning beaches.
We've found 15 different activities that we think are pretty special to do with the whole family.
NATURE JUNKIES
The Treetop Walk is a gentle 1.5 kilometre loop track with 500 metres of elevated steel walkway through the treetops, around 20-30 metres above the forest floor. Positioned 710 metres above sea level, the stunning panoramic views take in everything from the rainforest canopy, coastal towns and out to the Pacific Ocean. Officially the highest Zipline in Australia, the Illawarra Fly Zipline Tour is a unique eco-wilderness adventure that takes place in the magnificent Illawarra rainforest. The Tour involves flying on a series of elevated cable spans and navigating suspension bridges from one tree platform to another. Suitable for ages four and up, it's the perfect first zip experience and an activity the whole family can enjoy!
Image Source: Treetops.com.au
Sea Acres Rainforest Centre is an inspiring experience. Share the wonders of one of the largest remaining coastal rainforest reserves in New South Wales. Enjoy the tranquil beauty of the elevated, accessible 1.3 kilometre rainforest boardwalk through pristine subtropical rainforest. Take a tour with the award winning Rainforest Guides or explore the rainforest at your own pace. Specialised Aboriginal cultural tours are available on request.
Image Source: NSW National Parks
Less than two hours from Sydney, Scenic World is renowned for providing the ultimate Blue Mountains adventure - from native birdlife and fresh air, to breathtaking views of the World Heritage-listed region including the Three Sisters, Katoomba Falls and Jamison Valley.  Journey on the world's steepest incline railway, glide between clifftops on the glass-floored Skyway suspended 270 metres in the air, descend into the ancient Jamison Valley by Cableway, explore Jurassic rainforest along the 2.4 kilometres walkway - the longest boardwalk in Australia.
Image Source: Visit NSW
Tomaree National Park near Port Stephens is a great weekend getaway. Explore Fort Tomaree or go whale watching, walking to see koalas or go fishing. Make sure you hike the Tomaree Head Summit walk. You'll be rewarded with panoramic views over Port Stephens, the coast and Broughton, Cabbage Tree and Boondelbah islands nature reserves. Check out the historic gun emplacements, part of Fort Tomaree and built in 1941 as part of Australia's World War Two east coast defence system.
Image Source: Flickr
Sand Dune Adventures (SDA) offers clients an exclusive 'Cultural Quad Bike Riding' experience like no other; traversing the majestic and traditional landscape of the Worimi Sand Dunes / Port Stephens in NSW, recorded as the largest coastal moving sand mass in the Southern Hemisphere. Customers ride safely from bush to beach on a 400cc quad bike and take in the glorious views of the sweeping coastline (no experience necessary) with experienced Aboriginal guides. So if it is adrenalin or just cruising; SDA offers the greatest adventure on one of Australia's greatest kept secrets, the Worimi Sand Dunes!
Image Source: Visit NSW
WILDLIFE LOVERS
Australia Walkabout Wildlife Park is the only wildlife sanctuary in New South Wales with free-roaming Australian animals, ancient Aboriginal rock art sites, and open to the public every day! Walk alongside kangaroos, emus and wallabies. Meet dingoes, flying-foxes, wombats, Tasmanian devils and many more at their daily talks. Experience ranger guided Aboriginal heritage and bush tucker tours. Roll up your sleeves and be a 'Ranger for a Day' or go on a 10 minute speed date with your favourite animal. And why not stay on for a Wild Sleep Out? Meet the nocturnal animals like bilbies and quolls. Enjoy a true blue Aussie sausage sizzle, toast marshmallows around the campfire while listening to Dreamtime stories and sleep out in your own fully appointed cottage (or comfortable camping under canvas).
Image Source: Visit NSW
Get up close with native Australian wildlife including kangaroos, koalas, Tasmanian devils and their resident wombat. Admire cassowaries, dingos, Komodo dragons, and walk with Hugo, their giant Galapagos tortoise. Learn about the venom program in the reptile show and catch the thrill seeking action of feeding Elvis, their monster crocodile on weekends, plus the 40 American alligators in the lagoon over warmer months. Kids of all ages will enjoy the playground and interactive exhibits including the Lost World of Reptiles, Spider World, Frog Hollow and Platypus House.
Image Source: Australian Geographic
Nestled on 16 picturesque acres of manicured gardens, Symbio is home to all your Australian animal favourites as well as a large range of amazing exotic animals, which include cheetahs, ring-tailed lemurs, red pandas, meerkats, small monkeys and many more.  For those of you who love farmyard animals, the Symbio Farmyard precinct is the place to go where you can feed and pat goats and sheep, meet the cutest guinea pigs and see chickens and ducks.  Each and every day you will be amazed with the many interactive daily presentations, have the opportunity to have a happy snap with the koalas, alligators and snakes and interact with a variety of animals through live roving. Plus there is an amazing Splash Park
Image Source: Illawarra Mecury
The Solitary Islands Marine Park is the third largest marine protected area in New South Wales. It covers a total area of 71,000 hectares and extends along 75 kilometres of coast, from Coffs Harbour north to the Sandon River mouth. The park is home to a huge diversity of marine life, with a tropical, temperate and sub-tropical species of fish, coral and algae being the main attraction for divers. The marine park includes the tidal waters of estuaries, beaches and headlands within its boundaries and is protected by a special zoning scheme designed to protect fish habitat.
Image Source: Visit NSW
WATER BABES
 (dog friendly in some areas - please refer to website)
From sublime natural beauty to freshly caught seafood, Port Stephens is a wonderful beach escape on a sparkling blue bay. Relax on beautiful sandy beaches, meet the resident bottlenose dolphins, enjoy fun water sports, explore giant sand dunes and savour delicious waterfront places to eat.  Home to more than 100 dolphins, the pristine inlet in the vast Port Stephens-Great Lakes Marine Park is twice the size of Sydney Harbour. There are 26 lovely beaches, from sheltered bayside beaches perfect for families with young children to ocean beaches. The Port Stephens Surf School offers surfing lessons at several beaches. At pretty Shoal Bay is a majestic 2.5km beach where kayaks and stand-up paddle boards are available for hire.
Image Source: TripAdvisor
 (dog friendly in some areas - please refer to website)
From kayaking rapids in the rugged highlands of the upper Clarence, sailing, boating, or even water skiing the wide open body of the river, to surfing the golden beaches of Yamba, the Clarence River has got you covered. The Clarence River, which just happens to be the largest river on the eastern seaboard, winds through deep ravines and broad plains, ancient forests, lush farmland, sleepy villages and 100 chartered islands. To really experience it bring or hire a boat, hire a houseboat or if you are really keen, why not try paddling its length.
Image Source: Visit NSW
Hat Head village is located in the heart of Hat Head National Park. The area is characterised by excellent surfing beaches, good fishing and snorkelling. It is also noted for the whales and dolphins off the coast which can be viewed from many headland points. One of the top 10 things to do in the Macleay Valley is to snorkel at Hat Head Creek. Make sure to time it just before high tide when the creek is full and brimming with marine life. The water in the creek is picture perfect and crystal clear and reaches up to 2 metres of depth in places. Keep an eye out for hermit crabs, flat head, mullet and even octopus (tip look for the ink in the sand and they will be nearby). For the more adventurous you can snorkel into the ocean which wraps around Hat Head Mountain which is frequented by Wobbegong Sharks, so keep an eye out for these.
Image Source: Visit NSW
Just 15 minutes from Newcastle Airport and Nelson Bay, you'll find the quiet surfing neighbourhood of Anna Bay which is the entry point to one of the most significant land formations on the east coast. The Stockton Bight Sand Dunes, in the Worimi Conservation Land. Though the dunes provide the main attraction Anna Bay has much more on offer; discover rockpools, great surf, four-wheel driving and beach fishing. Birubi Beach is a patrolled surf beach and Crest Cafe sits atop where you can enjoy a coffee and beautiful views.
Image Source: Visit NSW
Angourie's Blue Pool was once a rock quarry but when an underground freshwater spring was disturbed it was suddenly transformed into an aquatic haven. Children revel in jumping off the cliffs into the dazzling blue. Ramblers who've undertaken the spectacular 10 kilometre coastal walk from Angourie think of nothing but the opportunity to melt into the Blue Pool's revitalising chill after their hike. If the pools are closed (due to algae blooms), you can still swim in the large saltwater rock pool beside the Blue Pool - it's sensational at high tide and perfect for floating around all day long. While you're in the area be sure to check out Spooky's Beach.
Image Source: Awol
This is really just a taste of what is on offer in this incredible state! We'd love to know if you have any other favourite outdoor hotspots to take the family over the summer! Connect with us on Facebook or Instagram to share your favourites or let us know if you've been to any of these amazing places!