Meet Australia's Most Trusted Trampoline

Springfree is excited to announce that we have won the 2023 ProductReview Award for the Trampoline category – making that two years running.
This award recognises our Springfree families who love owning the best quality and the safest trampoline in Australia and the pure joy and ultimate fun Springfree provides their families.
What are the ProductReview.com.au Awards?
Judged independently and impartially, these awards highlight products and services that are highly regarded by the ProductReview community and cannot be influenced by commercial relationships.
Winners represent the best and most reliable purchasing choices available to Australian consumers, so we are proud as punch that reviews from Aussie parents have made us #1 two years in a row.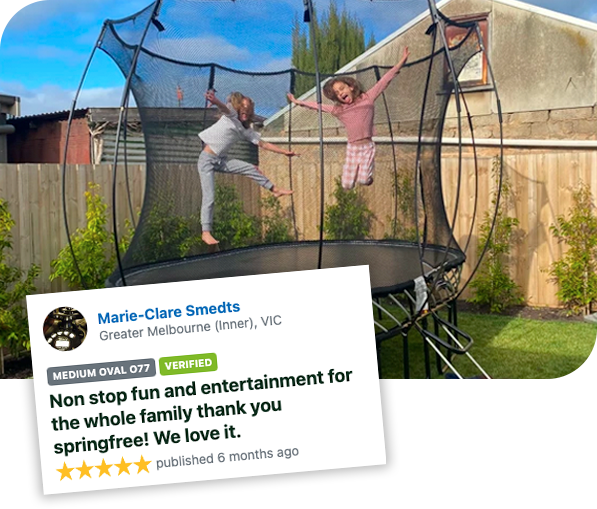 Our Commitment to Quality and to You
We receive amazing reviews and feedback from all around Australia with over 90% awarding us at least a 4-star rating *.
We back our product for its premium quality and revolutionary safety features, and want to say thank you to our community of families who wholeheartedly show their support of our trampolines (sometimes 15 years on) through reviews, social media or simply by sharing with their own family and friends.
All members of the Springfree team, from the engineers to the manufacturing team, and our customer care specialists, are passionate about playing an integral part of ensuring that Aussie families are provided with a premium, safe and durable product to be enjoyed for years to come.
*Based on reviews submitted to ProductReview.com.au between January 2017 - November 2022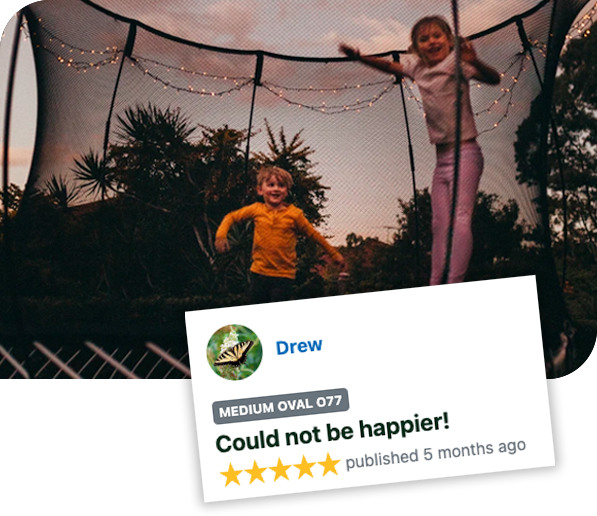 Thank You Springfree Families
We love seeing the feedback come through from Springfree families, and we especially love when they share photos of their kids with the biggest smiles, having the best time on their Springfree!

Based on reviews submitted to ProductReview.com.au between January 2017 - November 2022
Read Reviews