What's on in Sydney these Winter school holidays?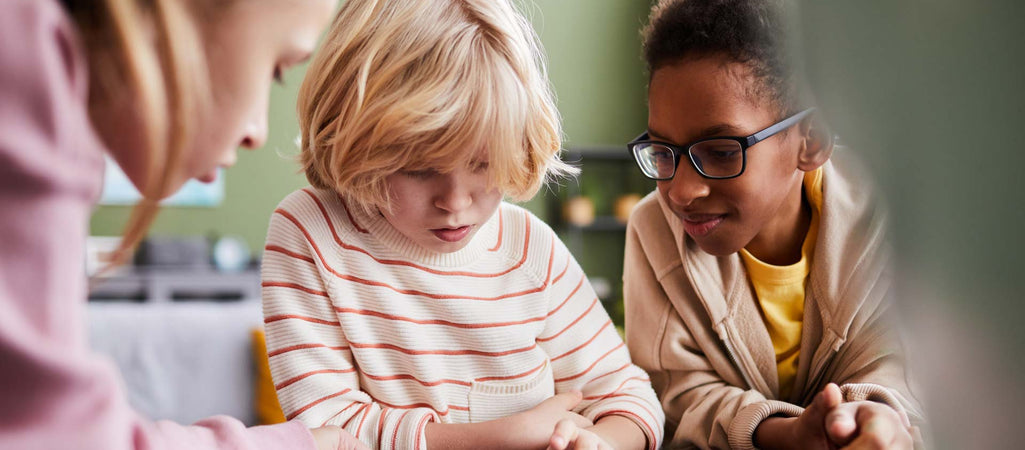 The winter school holidays, which can only mean one thing: the kids are home and they're bored. If you're wondering how to keep them occupied, never fear - there's plenty going on around Sydney that will entertain the whole family. From thrills for adventure seekers to kids' theatre performances, there's something for everyone. So get out there and enjoy the holidays!
Image source: www.dailytelegraph.com.au
Fairfield Adventure Park
Where: Vine Street, Fairfield
Cost: Free
Looking for a thrilling adventure and an unforgettable day out? Look no further than Fairfield Adventure Park! With a range of exciting designed for older kids including a huge climbing frame, long enclosed slides, a rope tower, flying foxes, an obstacle course and life-sized foosball, it would be impossible to hear "I'm bored" at this playground. Add in the park's amenities which comprise of mist fountain, toilets, BBQs, picnic shelters, sports fields, a basketball court, on-site parking and a kiosk - you can basically set the family up here for a day of fun!
Image source: www.sea.museum
Maritime Museum
Where: Darling Harbour, next to the Pyrmont Bridge, right in the heart of Sydney
Open: 10am – 4pm, daily
Cost: Child (under 4): Free, Child (under 15): $15, Concession: $20, Adult: $25, Family: $70, Members: Free
Looking for a fun and interactive way to spend the day? Look no further than the National Maritime Museum! Climb aboard real-life tall ships, warships and a submarine and explore exhibition spaces through interactive kids' activity trails. Get your hands dirty with printmaking, sculpture, painting and science experiments. And for the little ones, they have Mini Mariners, an interactive tour with costumed guides that is perfect for kids under 5. So whether you're a seasoned seafarer or a landlubber, they've got something for everyone at the National Maritime Museum.
Image source: www.whatson.cityofsydney.nsw.gov.au
Tuff Nutterz
Where: Grand Drive, Centennial Park. Brasilian fields, intersection of Parkes Dr. & Dickens Dr.
Open: 6-16 July at Centennial Park. 9am - 4:45pm.
Cost: From $25 per person
Tip: Suitable for all ages, but under 5's require an accompanying parent/carer.
Tuff Nutterz is the perfect place for a family outing. The kids can run around and exhaust themselves while the parents can relax or, if you're game, join in on the fun. With 30 different obstacles, including slides, climbing walls, balance balls, and more, there is something for everyone. The little ones can enjoy the smaller obstacle course while the adrenaline junkies can tackle the 6m tall Tuff Slide. If you're looking for an activity to tire the kids out, then this is the activity for you! The kids will have a blast!
Image source: www.treetopsadventure.com.au
Treetop Adventure Park
Where: Elizabeth Drive, Sydney
Open: 9am - 5pm
Cost: Prices vary starting at $32
Tip: Maximum weight 120kg
If you're looking for an adventure that will get your family out of their comfort zones, look no further than Treetop Adventure Park. With four junior courses and four tree ropes courses to choose from, there's something for everyone - regardless of age or fitness level. And with an experienced team on hand to support you every step of the way, you can rest assured that everyone will be safe while they're having fun. So what are you waiting for? Get the whole family off the couch and onto the course these holidays!
Image source: www.glenstreet.com.au
The Twits
Where: Glen Street Theatre, Glen Street and Blackbutts Rd, Belrose
When: 7 - 8 July 2023
Cost: $35 per ticket
Get ready for a wild and wacky adventure as Roald Dahl's The Twits come to life at Glen Street Theatre! Join the gruesome twosome for a show that's sure to delight and disgust in equal measure. With unmissable fun for all ages, this kids' show in Sydney is the perfect family outing these school holidays. If you're a fan of the book (and even if you're not!), you won't want to miss this classic tale brought to life on stage. Grab your tickets now and get ready to be thoroughly entertained by The Twits!