Top Hidden Camping Spots for Families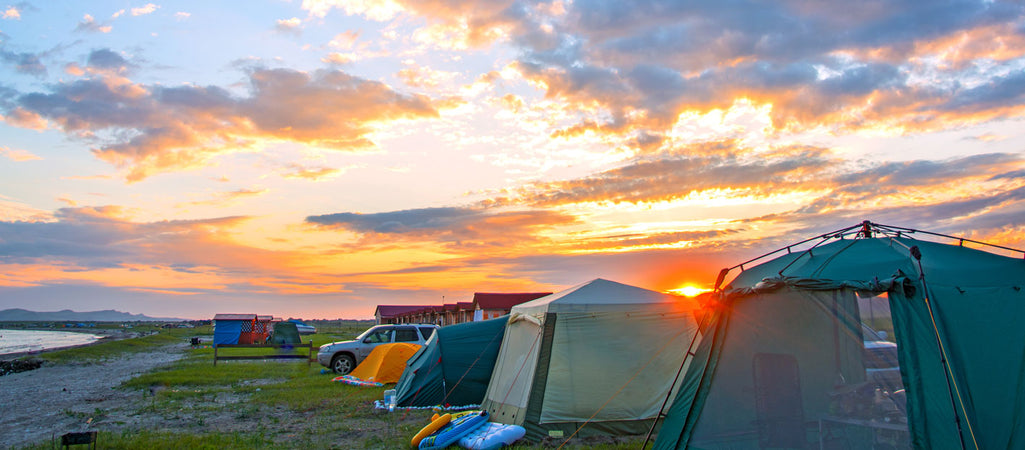 If you're planning on a weekend or holiday getaway to escape the hustle and bustle, check out these top hidden camping spots for families. Relaxation hidden gems to add to your family adventure bucket list! 
Picnic Point Campgrounds, Mimosa Rocks – NSW 
The perfect place to set up for some family beach fishing! The Picnic Point campgrounds are next to two beautiful sandy beaches, where you can fall asleep to the sound of crashing waves. With barbecue facilities and toilets, it's a great spot for an unplugged camping experience.
Kenilworth Bluff Campgrounds – QLD
Pack the kayaks, fishing rods and inflatables because this stunning campground has direct access to the Mary River! With hot showers, firewood available and flushing toilets, the Kenilworth Bluff campgrounds also are close to local eateries and cute shops (and cheese) to explore in Kenilworth.  Set on 100 acres of beautiful, green, rolling grounds, there are many sites with direct creek access or views and are spaced out for privacy.  There's plenty of fishing, swimming, canoeing or kayaking to be done, as well as just relaxing. And the backdrop makes for some pretty walks. You can also do mountain biking and horseback riding nearby. And if you're after more than just a great camping experience, there are also cheese makers, wineries, markets and beaches all within an ok drive. You get to pick your site after booking in – so you can get to the area and choose the perfect spot for privacy and a pristine view!
Glenworth Valley, Central Coast – NSW
If you're happy to spend a little more on your getaway experience, Glenworth Valley is a great option! With options for tents, tipis, cabins and glamping experiences you can also choose to hire one of their tents – and have it set up for you when you arrive! There are hot showers, toilets, wood-fired BBQs and picnic tables and a range of activities you can book! The activities range from horse riding to abseiling to kayaking and quad biking – with camping prices cheaper when you book activities as well.
Borumba Deer Park – QLD 
This is a really cute family camping adventure with some great options! There are plenty of spots with close access to Yabba Creek to pitch a tent, or there are also cabins available that don't make you feel like you're 'cheating' too much. One of the best things about Borumba Deer Park is the deer! There's a little kiosk store at the information both when you check in, and you can buy deer feeder containers for really cheap and hand-feed the deer anytime! They're behind fences, so the kids can work up the courage to stick their hands out (with their palms flat) to feed their new best friends.
There's a little rocky creek that's shallow up one end with a small waterfall current that's fun to swim in and float along in a tube. There are also plenty of Yabba Creek crossings you drive over to get to the campsite which provide great kayak fishing and kayak exploring opportunities! Borumba Dam nearby is also a great spot for water sports, fishing or just for a picnic. There are some great swimming spots in the deeper end of the creek, with a rope swing, and you can also hire kayaks from the information kiosk. There's even a simple mini golf course on site!
Dunns Swamp Camping Ground – NSW
A great family option for an adventurous camping trip, for fishing, walking, canoeing / kayaking and swimming! The World Heritage Dunns Swamp campground is set amid woodlands of scribbly gum where wallabies can be spotted. It's set right next to the Cudgegong River. There are BBQ facilities and toilets on site.
Bigriggen Park, Scenic Rim – QLD
Just an hour and a half from the Gold Coast and Brisbane, Bigriggen Park is perfect for a peaceful weekend escape! Pets are welcome, which is always a plus! It's a stunning location, and a massive 100 acres (45 of this being high hilltops and bush and 55 being river flats for camping) – so you'll feel nice and spread out even during a popular time.
Bigriggen Park is in the Scenic Rim between Boonah and Rathdowney. There are plenty of bush walks nearby, as well as water activities at several rivers and creeks nearby.
It's great for families with a kiosk open for everyday items, an amenities block with toilets and coin operated hot showers. Bring the kids' bikes with you when you go cycling around is quite popular. There is also fishing, boating, bird watching, platypus spotting, wildlife spotting, swimming, walking or jut relaxing!
Mystery Bay Camp Ground, Tilba – NSW
One of the few natural camping areas left on the NSW south Coast, Mystery Bay Camp Ground is where bush camping meets beach camping. The area is quite large with scattered campsites throughout the native bush of banksias, acacias and spotted gums. If you're keen seeing the beach views, you can also get set up closer to the cliff headlands and small beaches. This campground is one of those 'real camping' experiences. The facilities include pit toilets, cold showers, water taps, and firewood can be purchased on site. This campground is pet friendly, so you can even take the family dog!
Honeymoon Bay, Currarong – NSW
Set in a gorgeous location with clear water and sandy beaches in Jervis Bay, Honeymoon Bay is the perfect camping spot for 'real camping' enthusiasts to spend on the beach with the family swimming in the shallows! Campsites are allocated on a first-come, first-served basis for most of the year, and you can't book ahead. So it's a good idea to have a 'plan b' lined up, but you'll know you're in for an exclusive stay if you can jag a spot! You need to BYO water and gas-operated cooking equipment, as fires are not permitted, but there are portable toilets and bins provided.
Noosa North Shore – QLD  
The Noosa North Shore Beachfront Campground is located right on the beach and surrounded by national park! You need to bring your own drinking water, but there are flushing toilets (if you pick a site close to the utilities block), coin operated showers and washing machines, a charging station for mobile phones and a well-stocked kiosk. 
Noosa North Shore is a great camping spot with a wilderness feel but with direct walking access to the beach. You've got great beach access without the need for a 4WD! Just catch the Noosa North Shore Ferry across the Noosa River to the Noosa North Shore, then the campground is just 7.5km from the ferry on a sealed road. Catching the ferry across makes you feel like you're away from everything, which is ideal when looking for a relaxing escape away!  
Tapin Tops National Park, North Coast – NSW
High up in the mountains in the Great Eastern Escarpment, Tapin Tops National Park is a beautiful spot for walking and swimming, complete with waterfalls, creeks and bird watching. You can camp at the Dingo Tops Campground, which itself is absolutely beautiful and green surrounded by forest. This is a remote campground, which is what makes it such a great secret spot, but preparation is key. You'll need to bring plenty of water for drinking and cooking. There is an amenities block, BBQ facilities and toilets, with non-powered sites. This is a simply gorgeous spot surrounded by the ancient rainforests and eucalypt forests and with a great swimming hole along the Potaroo Falls walk. There's plenty of wildlife to see around the park, including wallabies, koalas and greater gliders.
Know any other hidden gem camping spots that are ideal for families? We'd love to hear about them! Tell us in the comments below!