Top 10 Kids Summer Activities in Melbourne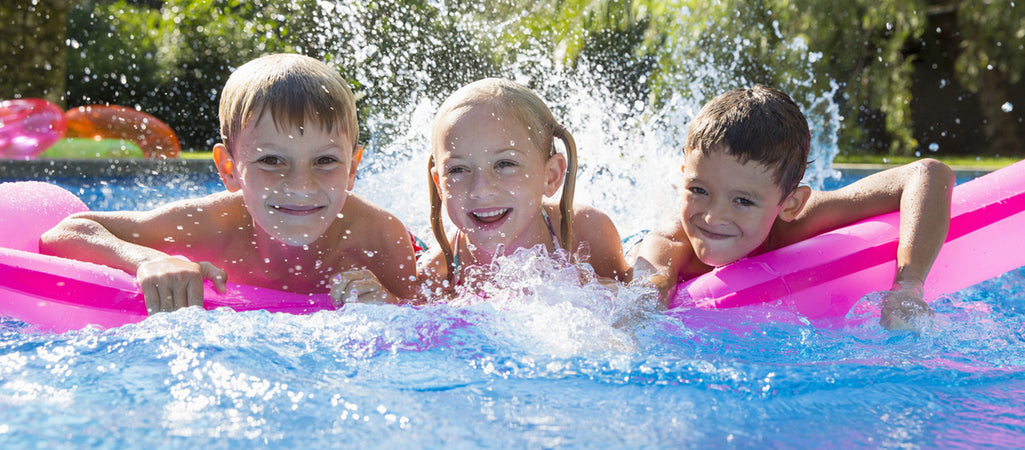 School holiday activities have been pretty limited throughout the year, but as we head into the summer holidays, it looks like we might be lucky enough to enjoy the things we love to do with the kids. Discovering your local area is definitely the way to go this year, so here are a few ideas to start your summer holiday planning.
1. Theme parks
While the Gold Coast is normally the hotspot for theme park fun, Melbourne has its own fair share of theme parks that will provide hours of fun and entertainment for the kids, without the travel hassle! With most of them opening late November, you've got plenty of choice these school holidays, such as Funfields, Gumbuya World, Adventure Park and of course Luna Park.
2. Zoos
Like theme parks, it's been a long winter for zoos. Keeping their operation in business and maintaining animal welfare without customers coming through the doors. Great thing is, kids just love seeing the animals, so this is a great activity to keep the kids engaged and also know that you're supporting a local business. Popular options (that are all open) in Melbourne are Melbourne Zoo, Werribee Open Range Zoo and Healesville Sanctuary.
3. Putt Putt or Ten Pin Bowling
If you've got a few kids or a group of your child's friends to entertain for a couple of hours, these are two favourites. Suitable for all ages and with friendly competition, it's bound to keep them focused on the task at hand. There are plenty of options around Melbourne, so finding one local should be fairly easy and most will be open for the holidays.
4. Beach Days
A day at the beach is free and fun! Load up the beach buggy with all your favourite beach accessories and toys... boogie boards, SUPs, buckets/spade, cricket set, blow-up floaties and any other things on your hitlist. Plus, don't forget shade protection and sunblock. At the beach, the kids will find ways to pass the time and while they're out of the water, you might even get a chance to relax and have a little read of your favourite book. The best thing about a day at the beach, the kids usually come home knackered and ready for an early night.
5. Fishing, Kayaking, Bush Walks
Getting out in the great outdoors is so good for the kids so any opportunity you have to head out and explore what's on offer in your local area is great. Whether it's fishing on the banks of the Patterson River or heading out into the ocean on a kayak or wondering through some of Victoria's impressive bushland, there is adventure and fun abound.
6. Bike Rides
When was the last time you went on a bike ride with the kids? Not only do they love the sense of freedom they get, you might also find that you do also, making it a fun and active activity to do as a family. With plenty of spots around Melbourne that are safe and relatively easy to ride, there'll be plenty of opportunities to get out and about on the two-wheelers.
7. Backyard Science Experiments
There are always some days where you just need to stay home and for these days, keeping the kids entertained may require a bit more creativity. Science experiments are a great way to tap into children's' natural curiosity and desire to learn. There are some great resources online to set the kids up with experiments.
8. Reading and Writing
It's natural to relax the kids on their academics during the holidays but when you're looking for a quiet activity reading, and writing is always a good go-to. Putting a holiday spin on it will ensure they don't feel like they're doing homework. So, it might be reading fiction books about holidays or a favourite fantasy story or get them writing about what they've loved about the holidays so far and what they're looking forward to for the rest of the holidays (might also provide you with some more ideas).
9. Backyard Pool + Water Fun
Kids can spend hours in the pool if you give them half a chance, so it definitely gets a good workout throughout the summer months. If you don't have the space for a pool or just haven't got one installed yet, there are plenty of other ways to have some water fun in the backyard. Whether it's chasing and jumping through the sprinkler or setting up a slip'n'slide or getting some water balloons and water guns for a little friendly rivalry. Anything that keeps the kids active and cool during those long summer days.
10. Springfree Trampoline Fun
A Springfree Trampoline is so much more than somewhere to bounce. With over 50 ways to use your Springfree Trampoline, there will be plenty to keep the kids occupied on those days at home.
These are just a few ideas to get your holiday planning underway. We are so fortunate to have plenty of options available to us in our local areas – and to have very resilient kids! We hope you all have safe and happy holidays this year.