Easter Activities Happening in Brisbane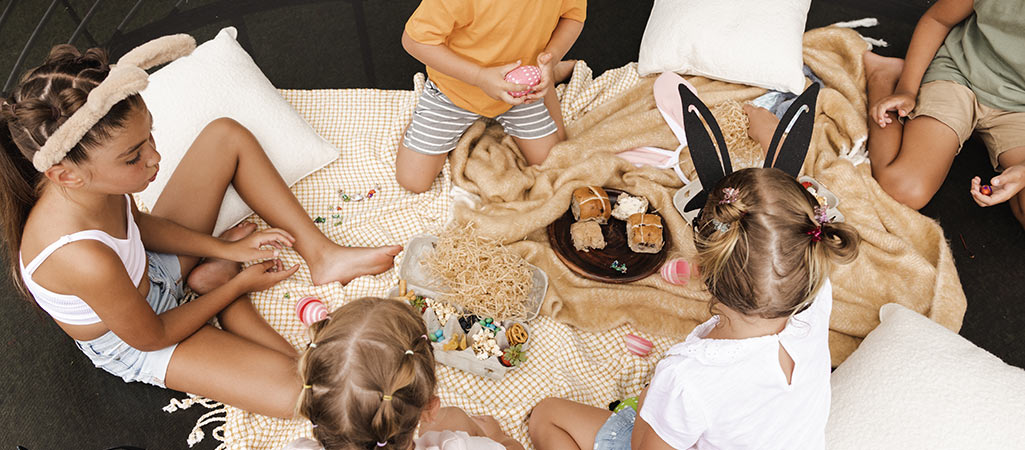 Easter really is a great time of year. The changing of seasons and temperatures cooling, so being outside is much more enjoyable. Plus there's chocolate everywhere, hot cross buns warm in our ovens, cute little bunnies, and did we mention chocolate? It's also a great time to get out with the kids to enjoy the many Easter events happening around the South East Queensland region.
Good Friday Pop Up Markets
When: Good Friday 7 April 2023
Time: 8am - 2pm
Where: Redcliffe Parade, Redcliffe
Cost: Free
Enjoy a unique public holiday pop-up at this popular foreshore market! Discover the freshest produce, fashion, design, and home decor from designer-makers, along with a visit from the Easter Bunny, Easter-themed decorations, an egg hunt, and plenty of chocolate. Don't miss the start of the Brisbane to Gladstone Yacht race, which you can catch from the amazing view by the water around 11am. With over 200 stalls offering gourmet eats, handcrafted goods, desserts, and gifts, there's something for everyone to enjoy!
Image Source: Families Magazine
Meet the Easter Bunny
When: Saturday 8 April 2023
Time: 9am - 1pm
Where: Victoria Park / Barrambin, Park entry off Gilchrist Avenue (no through road)
Cost: Free Entry
Join in the fun this Easter Saturday at Victoria Park for a special visit from the one and only Easter Bunny! Be a part of The Great Easter Bunny Trail and seize the opportunity to meet the bunny in person. This event is brought to you by the Brisbane City Council. Don't miss out!
Image Source: Brisbane City Council
Bluewater Festival 
When: Good Friday 7 April 2023
Time: 8am - 7pm
Where: Shorncliffe Pier
Cost: Free Entry 
Don't miss the famous Bluewater Festival at Shorncliffe Pier. Held on Good Friday, this event is a memorable day out for families and friends. Enjoy a perfect vantage point to watch the annual Brisbane to Gladstone Yacht Race. Moora Park will be packed with live bands, kids' workshops, rides, food, and markets, culminating in a beach party and evening fireworks. This event was first held in 1997 by Anne Hobbs and her team and has now grown to become one of the best Good Friday events.
Image Source: Visit Brisbane
Easter Treats Movie Night
When: Saturday 8 April 2023 
Time: 5:30pm to 10:15pm
Where: Victoria Park / Barrambin, Park entry off Gilchrist Avenue (no through road)
Cost: Free Entry - no bookings required
Get ready to celebrate the Easter long weekend in style with a double-feature movie night at Victoria Park! Enjoy two free screenings of family-friendly movies, starting with the heartwarming Zootopia (PG) at 6:30 pm, followed by the magical classic Alice in Wonderland (2010) (PG) at 8:30 pm. Indulge your taste buds with the delicious offerings from the food trucks parked at the venue, which will be serving from 5:30 pm, or bring your own picnic to enjoy under the stars. Organisers suggest bringing a comfy picnic blanket and insect repellent to make your evening even more enjoyable. It's the perfect way to spend a memorable night with your loved ones!
Image Source: mustdobrisbane.com