Best Family Friendly Restaurants in Sydney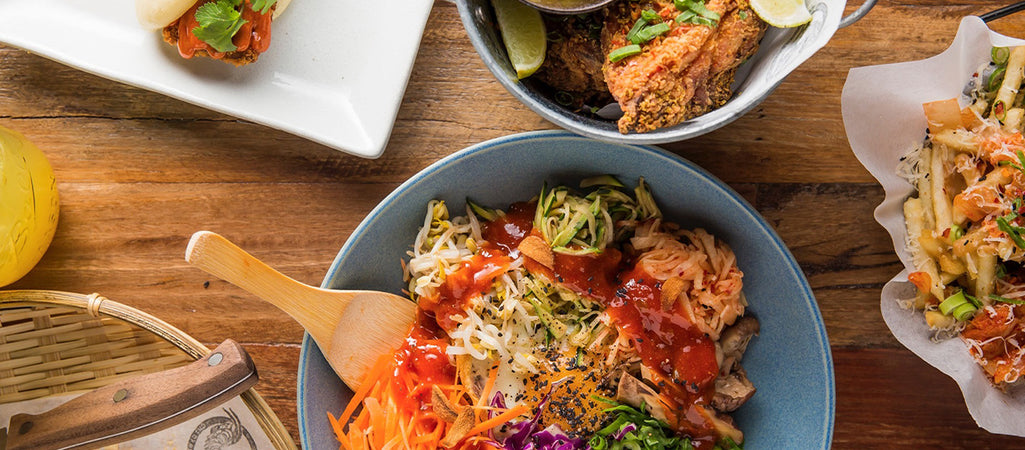 If you're a foodie, or maybe just enjoy having dinner out every so often, your options can feel limited when you have the kids in tow. Often your options are limited to fastfood joints (because they have a playground + food the kids like to eat) or the local pub on the corner. But if you're looking for somewhere just a little bit nicer, maybe for a special event or to treat the family, take a look at our list below of the best family friendly cafés / restaurants in Sydney.
2 Kalinya St, Newport 2106
The Newport is set on the stunning shores of Pittwater and is the place for parents and kids to soak up the laidback local vibe while enjoying the diverse menus and activities on offer.
The kid appeal really lies in their ability and freedom to run around as well as play with one of the many games on offer.  Think badminton, ping pong and a giant magnetic Scrabble board on the wall and you'll have just one of the many reasons families flock here to enjoy the relaxed vibe.
Food options range from fresh seafood to pulled pork burgers, woodfired pizzas and every pub-style meal in-between. Start the day with a superfood smoothie for you and a Banana Rama version for your little one, and end with a watermelon margarita (for you, of course) as the sun sets over Pittwater.
Every second Sunday from noon to 2pm there's a visit from Reptile Man, who'll introduce the kids to his collection of live snakes and lizards.
Image Source: Merivale
91 Illawarra Rd, Marrickville 2204
The Henson is unashamedly family-friendly. The leafy beer garden has a large adjoining children's playroom, a dog-friendly courtyard and the kids' menu includes a rainbow salad and the usual suspects like chicken nuggets and chips for $9.  The menus are pretty good too with almost everything made in house or sourced from local suppliers making this a real Sydney institution.
Tables in the beer garden are in high demand, especially with pram-accessible entry, so get in early. There's also an onsite deli so you can pick up any last-minute essentials, like artisan cheeses, cured and smoked meats and craft beers.
Image Source: Mumoki
7a/c Huntley St, Alexandria 2015
Kids love this place and it's easy to see why! The Grounds of Alexandria, is bursting with things to see, opening into a courtyard decorated with grapevines and greenery, garden beds of florals, vegetables and herbs, and is home to the resident pig, Harry Trotter, and his friendly farm animal crew.
The Insta-worthy menu spans everything from avo toast to tender beef ragout and healthy "bowls" that can be served chilled just in time for Summer. And just try stop yourself from trying one of the show-stopper cakes – the Black Forest and Polenta and Pistachio cakes. Plus, there are weekend green thumb workshops for the littlies and yoga and coffee cupping sessions for you.
Image Source: Travel Drink Dine
31a Mallett St, Camperdown 2050
Acre Eatery at Camperdown Commons is where foodies who also happen to be parents can indulge their dreams while still feeding the kids and educating them in the restaurant's philosophy of paddock-to-plate at the same time.
Relax in the indoor Hamptons-style dining room or work up an appetite in the fresh air of the outdoor garden terrace which has plenty of room for the little ones to run around too.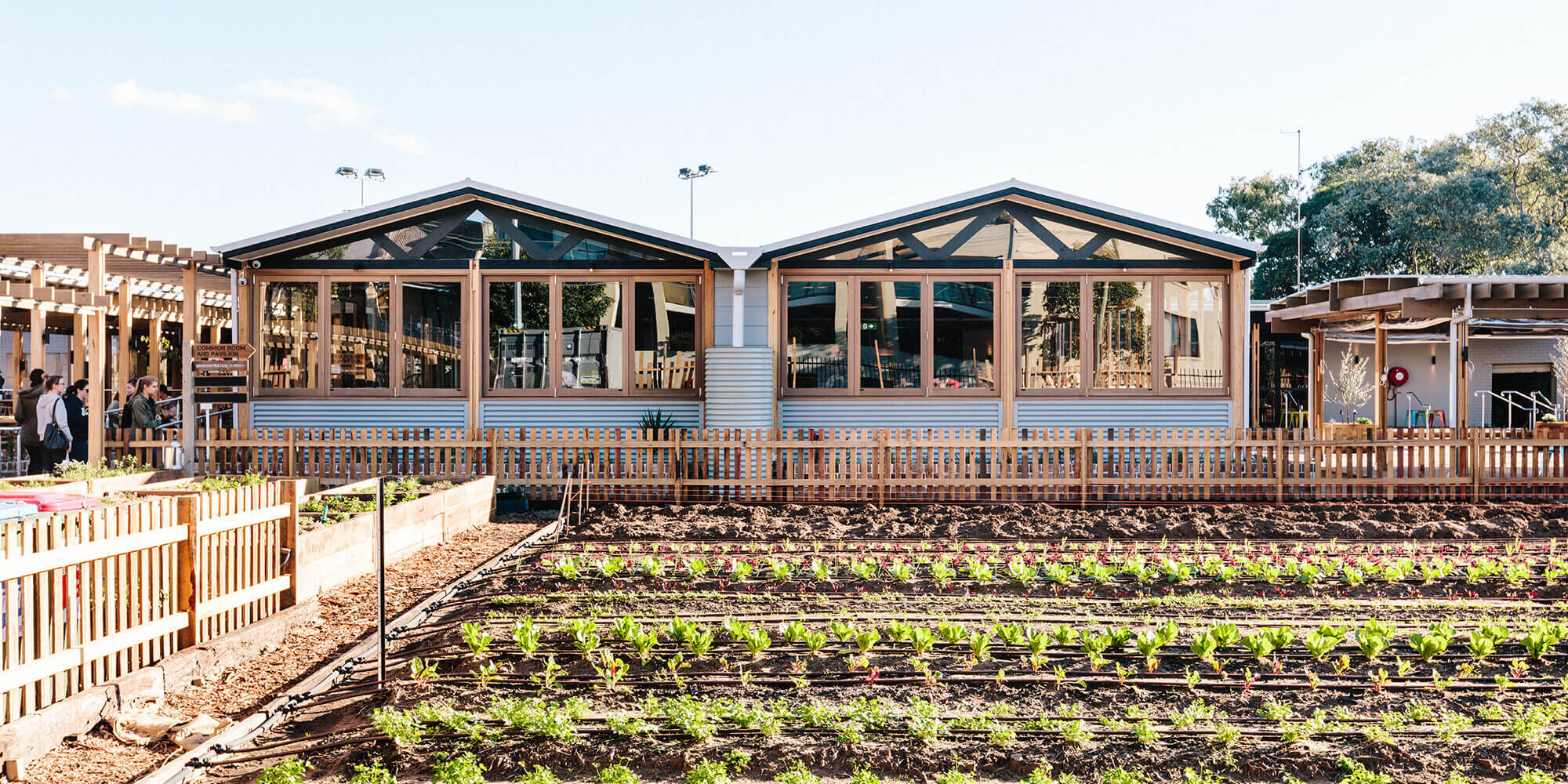 Image Source: Daily Addict
1 Dalgal Way, Forest Lodge 2037
The Tramsheds Harold Park is generally a winner for kids-inclusive outings, but only one of the venue's 13 eateries actually sees you dine inside a restored tram - Butcher and the Farmer.
This is another paddock-to-plate restaurant where meat is given the star of the show, with the provenance and farmer listed for every cut. The emphasis on premium produce extends to the kids' menu of mini steak, house-made pork sausage, chicken tenderloin or pan-fried salmon. While you're here, don't miss Tramsheds' parents' room. It's basically five-star luxury — a destination in itself.
Image Source: Broadsheet
We hope you and the family enjoy trying out these great places and we'd love to hear about them so connect with us on Facebook or Instagram!
If you're looking for ideas on activities to do with the kids over holidays or weekends check out our blog 15 Outdoor Activities to do with the Kids in New South Wales.