15 Outdoor Activities to do with the Kids in Victoria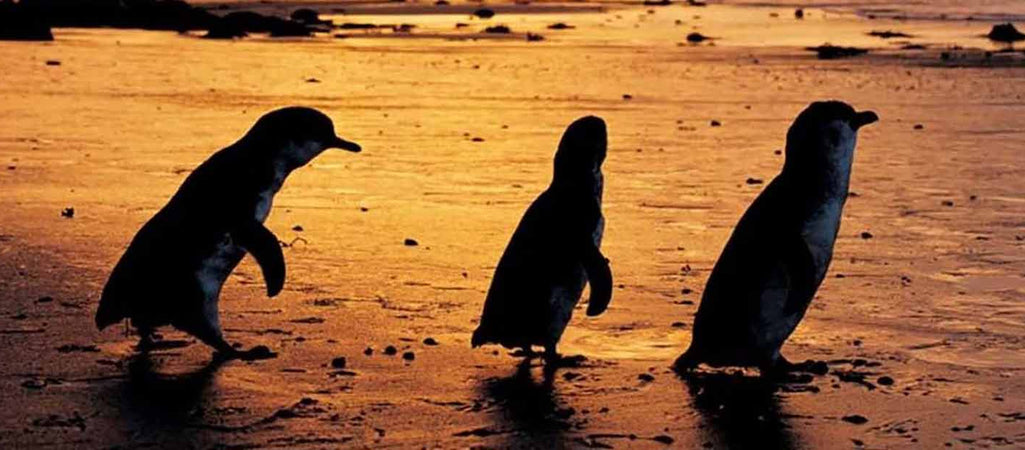 We are so blessed to live in a country full of diversity that provides incredible outdoor adventures and activities for all to enjoy. With the road map in place for restrictions to ease in the coming weeks, we can see a light at the end of this isolation tunnel that will see us able to get out and enjoy this great state with all it has to offer. While we wait for that green light, we can start planning for those extra freedoms by researching what activities we can fill our calendars up with this summer.
Here are 15 different activities that we think might fit the bill to get out with the whole family.
NATURE JUNKIES
The only canopy walk in Victoria, Otway is exhilarating, where spectacular views of the forest from 30 metres above can be found. If you're feeling a bit more adventurous, strap on a helmet and go for a fly on their famous zip line tour. 
Otway have been provided permission to open Saturday 19 September for the school holiday period, closing again Monday 5 October until restrictions ease.
Image Source: Visit Otways
 (dog friendly on parts of the walk - please refer to website)
This trail is perfect thanks to its easy access and variety of experiences across the 12 trail heads. Accessible on foot or by bike, you will enjoy the incredible landscapes as you follow the clifftops beyond the edge of Victoria's beautiful Great Ocean Road. Relax and enjoy this world-class trail at your own pace. 
Image Source: Surf Coast Shire
You don't come across gardens like this every day. The gardens come complete with four hedge mazes, giant tube slides, multiple themed gardens, an outdoor sculpture park and an indoor three-dimensional maze. There really is something something for everyone in this beautiful setting. For the more adventurous, the high ropes adventure has zip lines, swinging rope bridges, suspended tunnels and a giant Tarzan swing set in the native trees of this ancient woodland garden. There are two courses to choose from: the Grand course for adults and teens and the Nippers course for young children.
Currently closed until restrictions have eased.
Image Source: Visit Melbourne
The Balconies, in Grampian National Park, is suitable for walkers of all abilities. The native shrubs and plant life, particularly in springtime, provide a picturesque wander along the rocky path that leads up to the lookout. Once at the lookout enjoy those spectactular panoramic views of Victoria Valley and the surrounding ranges. Looking for special photography moments, mornings and sunsets are particularly scenic from the top.
Image Source: Visit Melbourne
Work out some of the kids energy with this remarkable part of the Grampians. The walk will take you through a diverse range of flora and if you're lucky you might spot the shy Malleefowl on the Sanctuary-Keith Hateley Nature Walk. For views of the Wimmera River, head to the lookout up Pomponderoo Hill (about 30 mins).
Image Source: Visit Melbourne
WILDLIFE LOVERS
Meet koalas, emus, kangaroos and many species of waterbirds roaming freely in Tower Hill Wildlife Reserve, which sits inside an extinct volcano formed some 30,000 years ago. Wander through more than 300,000 trees that provide a natural habitat for many animals. There are over 200 kangaroos and koalas in this tiny crater-bound ecosystem, and many live around the visitor car park. Boardwalks, nesting boxes and a birdhide have been constructed to assist bird watchers in catching a glimpse of many birds, including chestnut teal, musk dusks, and spoonbills.
Image Source: Visit Victoria
Get a taste of African adventure just 30 minutes from Melbourne's city centre, at Werribee Open Range Zoo. An amazing array of animals live on 225 hectares of wide, open Savannah. Come face-to-face with gorillas, lions, monkeys playing, cheetah on the prowl, and hippos at Hippo Beach. Or head out on safari across grassy plains where you will find rhinoceros, giraffes, zebras, and antelopes grazing together.  There is a new Sunset Safari which includes dinner, safari and entertainment or for visitors looking for unique accommodation, check out the overnight glamping experience, Slumber Safari.
Currently closed until restrictions have eased.
Image Source: Visit Victoria
Explore the bush while feeding kangaroos and wallabies, petting friendly koalas and enjoying encounters with colourful birds, reptiles, dingoes and many other animals. Moonlit Sanctuary is the ideal place to learn more about the fascinating animals that call Australia home with their free keeper presentations and koala encounters where you can snap a photo with one of these cuddly little Australian icons. Join a night tour and you'll get up close to pythons, potoroos, tiny feathertail gliders, endangered quolls and many other animals in their natural nocturnal environment.
Currently closed until restrictions have eased
Image Source: Traveloka
Located half way between Lorne and Apollo Bay, park your car near the Kafe Koala and then take a stroll up Grey River Road. Wind your way up the hill through manna gum forest and take in sweeping views of the coast as you go. Keep your eyes peeled for the cuddly koalas, which spend most of their time high up in the crooks of eucalyptus trees, munching on leaves or having a snooze. With a large population in the local area, there's a good chance you will see more than one or two. Head further up the hill to avoid the tourist crowds and get a better chance of seeing these unique animals in their natural habitat.
Image Source: Full Suitcase
Walk among ancient mossy trees and giant tree ferns at Melba Gully in the Otways and experience the unique spectacle provided by the large colony of glow worms. During the day this is a perfect setting for picnics and bushwalks and after dark the banks beside the walking tracks glitter from the twinkling of the tiny night time creatures.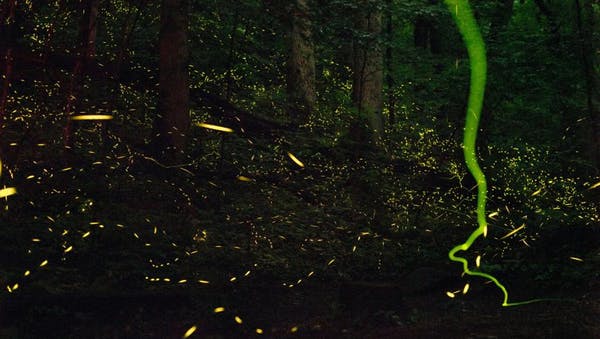 Image Source: National Geographic
FOR THE WATER BABIES
 (dog friendly in some areas - please refer to website)
Mornington Peninsula waters is made for water babes! Swim alongside marine life, splash in the calm waters or brave the surf on golden beaches. Join an organised swimming expedition out to meet dolphins and seals in their aquatic playgrounds. If the sea mammals are in the mood, they'll let you watch their underwater acrobatics from front row position.
Image Source: Visit Melbourne
Amble along a gentle track to reach Won Wondah Falls. Further along, cross paths with a giant eucalypt tree and finish your journey in the midst of a fern gully at the base of Henderson Falls (8-10 metres tall). You can combine this walk with the canyon walk via Phantom falls.  The scenery includes wonderful forests, an amazing ferntree gully and going down the rabbit hole to enter the canyon.
Image Source: Visit Melbourne
Head to Lake Elizabeth hidden deep in the Otways and discover its inspiring beauty with heavily timbered flanks and calm waters punctuated by the trunks of dead trees, drowned when the valley was flooded more than 50 years ago to form this "perched lake". The elusive platypus can be found in the waters of the lake - wake up early or head to Lake Elizabeth at dusk to catch a glimpse of these shy Australian natives.  
Image Source: Visit Melbourne
Witness the rugged splendour of the famous 12 Apostles, magnificent rock stacks that rise up majestically from the Southern Ocean on Victoria's dramatic coastline. Created by constant erosion of the limestone cliffs of the mainland beginning 10–20 million years ago, the stormy Southern Ocean and blasting winds gradually eroded the softer limestone, forming caves in the cliffs. The caves eventually became arches and when they collapsed rock stacks up to 45 metres high were left isolated from the shore. View the 12 Apostles at sunrise and sunset as they change colour from dark and foreboding in shadow to brilliant sandy yellow under a full sun.
Image Source: Visit Melbourne
Take a seat on the beach at sunset and experience the wonder of the famous Penguin Parade and then get close to koalas on a wander along the treetop boardwalks of the Koala Conservation Centre. Watch native birdlife in the Rhyll wetlands, get close to kangaroos and wallabies at the Phillip Island Wildlife Park, and see seals at play on a wildlife cruise. Head on down to the San Remo Fisherman's Co-op to take part in the pelican feeding, which occurs daily at 12 noon. Wander the coastline and discover sheltered bays, big surf breaks, rugged dunes and sandy beaches, perfect for a spot of beach cricket. Families with little ones will love Cowes Beach for its safe swimming environment and close proximity to cafes and other amenities. So get out there and surf, swim and paddle in the clear waters, or just laze about under the shade of a beach tent.
Image Source: Viator
This is really just a taste of what is on offer in this incredible state!  We'd love to know if you have any other favourite outdoor hotspots to take the family over the summer. Connect with us on Facebook or Instagram to share your favourites or to let us know if you've been to any of these amazing places!
Other Articles You May Enjoy