11 Easy DIY Gifts for Father's Day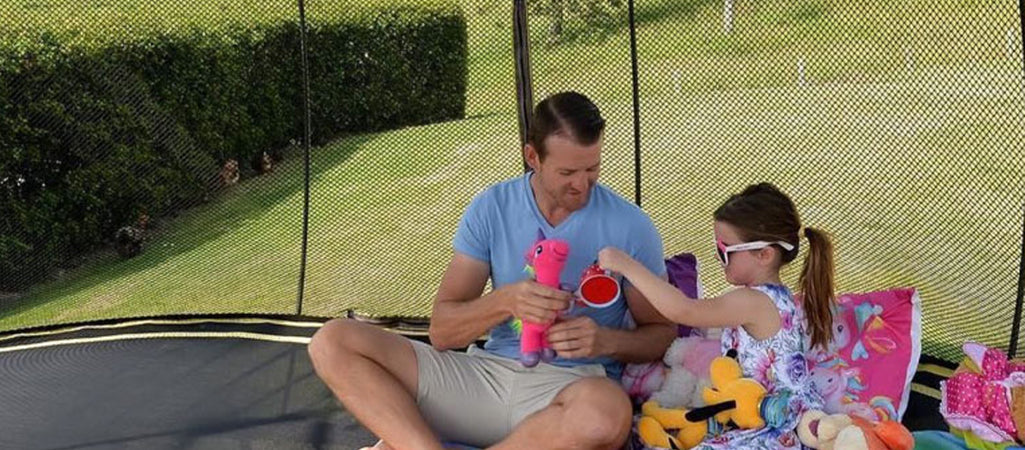 It's a pretty well-known little fact that the best gifts don't always come from the store. Creating a homemade gift be a fun bonding experience for Mum and the kids, and the finished product will be a completely unique gift that Dad will love and cherish for years to come.
1. Instagram Picture Frame
With everything so digital these days, pull out some of those family milestones from the digital screen to a hard copy highlight reel for Dad to enjoy for years to come.
Idea and Image Sourced from: Small Stuff Counts
2. Building Memories Jar
Get your kids to brainstorm fun activities to do with Dad. Grab a handful of building blocks (Lego or similar) and write down all the activities the kids have come up with (one for each piece). This will provide Dad and kids ample ideas for activities to do throughout the year.
Idea and Image Sourced from: The Seasoned Mom
3. DIY Bottle Opener
Wow dad with a few nails, a bit of glue and some cedar wood. Put together this great little bottle opener to add a rustic touch to an outdoor area or indoor man cave.
Idea and Image sourced from: Shanty 2 Chic
4. Mustache Cozy
Whatever hot beverage Dad likes to start his day with, it could do with a little bit of extra fun in the form of a crochet mustache cozy.
Idea and image sourced from: Yarnovations
5. Jumbo Tape Dispenser
Help keep Dad's stash of tape varieties organised and at the ready in his workshop. No longer will he have the issue of not being able to find the right tape for the right job with this trusty dispenser.
Idea and image sourced from: Popular Woodworking
6. Luggage Handle Cover
While we might not be traveling too much right now, when the time does finally come to hitting the skies again, Dad will still need something to help him locate his luggage among a sea of other suitcases at the airport. Make a handsome luggage handle cover to embellish his suitcase, making it easy to spot.
Idea and image sourced from: Little Birdie Secrets
7. Father's Day Questionnaire
Create a questionnaire that's all about Dad and have the kids answer it. This is a great gift to come from younger kids who often have sweet and silly answers but on the flip side, with your older kids you might see some real sentimentality come through that might not otherwise. Frame the finished questionnaire for Dad to display and enjoy.
Idea and image sourced from: Daffodil Design
8. Daddy's Car Wash Kit
Kids love helping when it's car washing time (although helping might be a bit strong). So create a car wash kit that keeps all his car-washing supplies in one spot. Next time the car needs washing, Dad and the kids will be able to get right to it.
Idea and image sourced from: Inner Child Fun
9. Printable Father's Day Poster
Print out this downloadable poster and leave with the kids to fill in the blanks. Give them a bit of time to really think about what they want to write and you'll be amazed and what gems they come up with – and Dad will love having this one display to always be reminded.
Idea and image sourced from: Confetti Sunshine
10. In My Dad's Footsteps
This is a really cute Father's Day gift idea from particularly younger kids! It makes a wonderful keepsake and Dad will LOVE it! Once you are done and the paint is dry, frame it for gifting. 
Idea and image sourced from: Crafty Morning
11. Lego Photo Bricks
This is a simple, fun little craft that's perfect for the Dads that never grew out of their Lego obsession. Get the kids involved with choosing the photos and putting the Lego structures together.  It's all pretty simple but very effective and Dad will love putting the Lego structures together to reveal the photo!
Idea and image sourced from: A Joyful Riot
Whatever it is you decide to do for Father's Day, we are sure Dad will love it because it's come from the lights of his life!

Blog Hero Image Source: @champagnedadstyle
Other Articles You May Enjoy