What Makes Springfree Australia's Best Value Trampoline?
World's best engineering and design,
using the highest quality materials.
The only trampoline to pass the
Australian Safety Standards.
Industry leading 10-year warranty on
every part of the trampoline.
Learn more
Oh, The Places You
Could Go...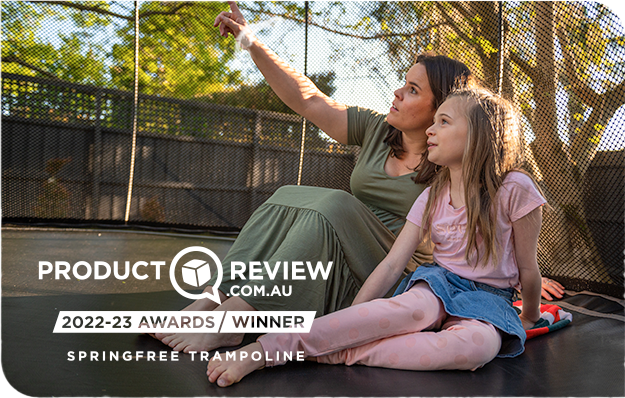 Awarded #1 By Aussie Parents
Own the trampoline Australian parents trust. Awarded Product Review Winner 2022/2023 - Trampolines.
Winners represent the best and most reliable purchasing choices available to Australian consumers in 2021 & 2022.
This award recognises our Springfree families who enjoy the peace of mind that comes with owning the best quality and the safest trampoline in Australia.


LEARN MORE
What Springfree Customers are saying

It's all just epic - from purchase to play!
The Flan Clan
South East Queensland, QLD
My nine year old son and I have been renting in an apartment for the past five years. My son has been bursting at the seams to have a yard to pop a tramp in. We finally got there. And the team were seriously "super impressive" with making our tramp dream come true. The tramp is ridic crazy super fun! We love it!

Best trampoline ever!!!
R and M Skoric
Australia
What a fantastic product!!! My 4 year old absolutely loves it and so do we (parents). Very professional company, from order to delivery everything was great, 5 star from me on the product quality and purchase experiance. Would recommend it to everyone. Thanks Springfree Team!!!

Fantastic customer service and quality product!
Elise
Greater Melbourne (Inner), VIC
We've purchased the medium oval trampoline for our 3 kids and my Husband and I have been so impressed with the customer service of Springfree. I put in an inquiry online last week and the following morning I had a prompt follow up call to inform me all about the products and assist with a suggestion of what they thought was ideal for our space. We were so grateful for the guidance and we have had a fantastic overall experience! The product quality is second to none!

9 sizes, 3 shapes
Springfree offers trampolines Australia wide in oval, round and square across a range of sizes to suit all Australian families and backyards, whether in Melbourne or Sydney or rural Queensland, there is a Springfree Trampoline to suit everyone.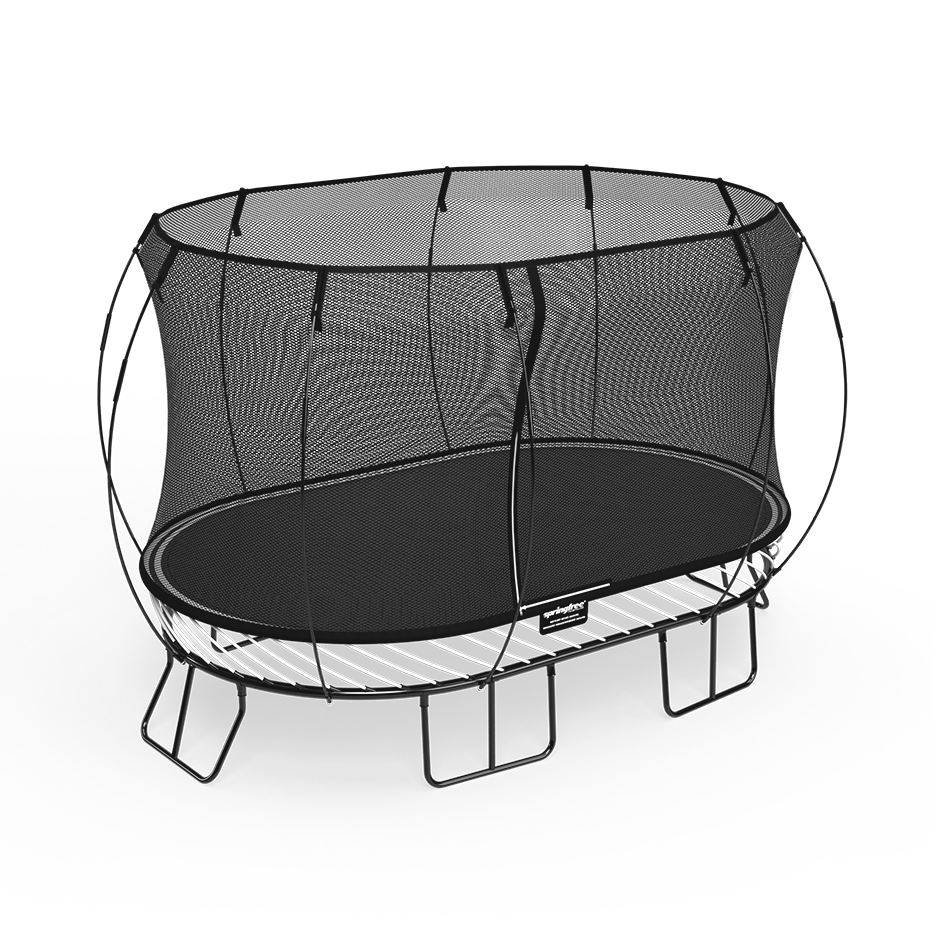 Large Oval Trampoline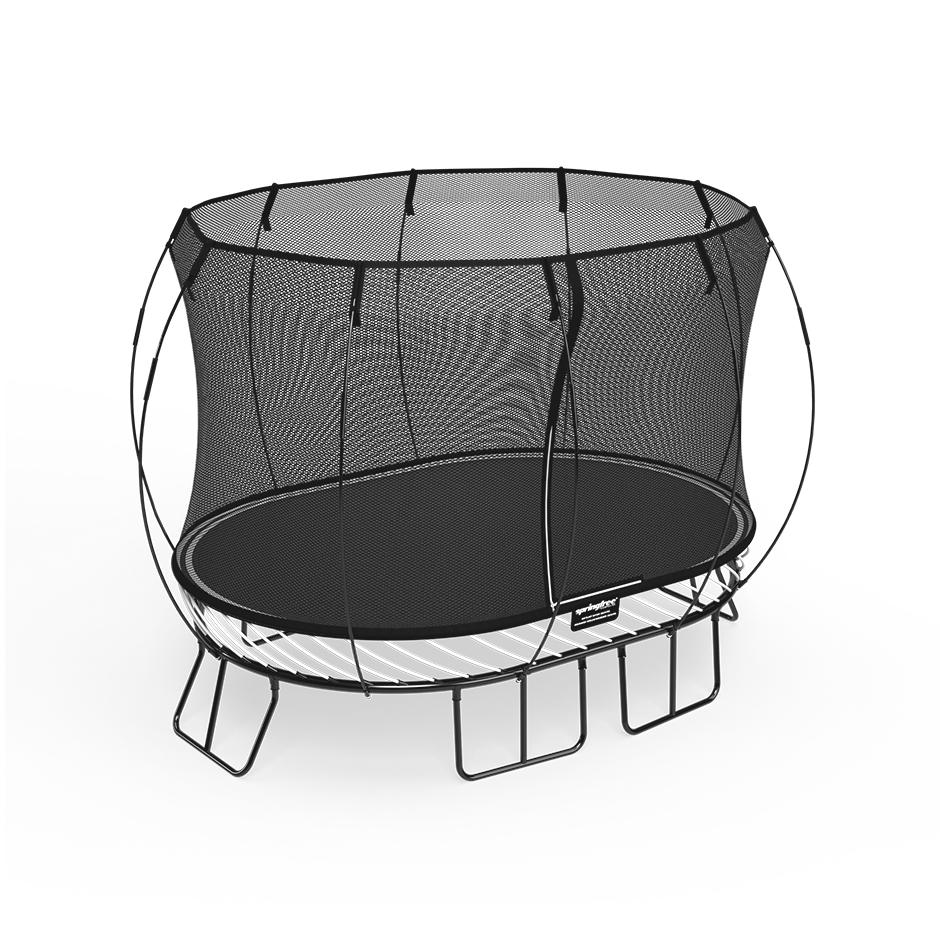 Medium Oval Trampoline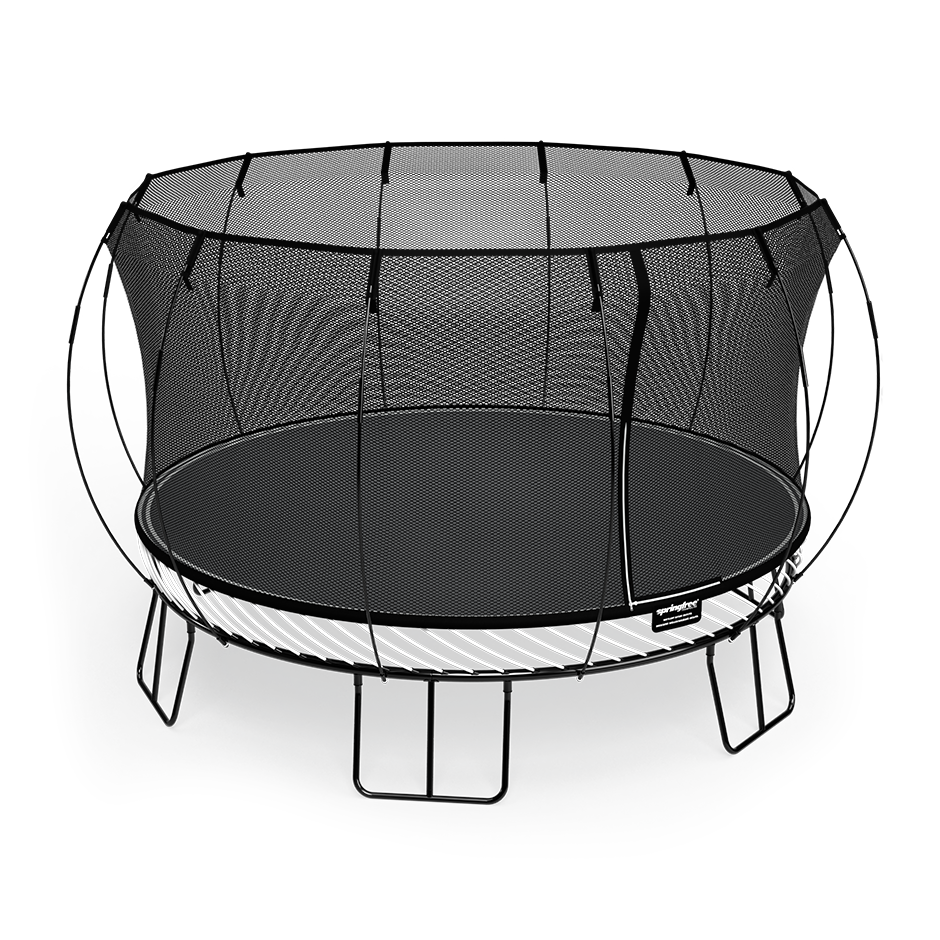 Jumbo Round Trampoline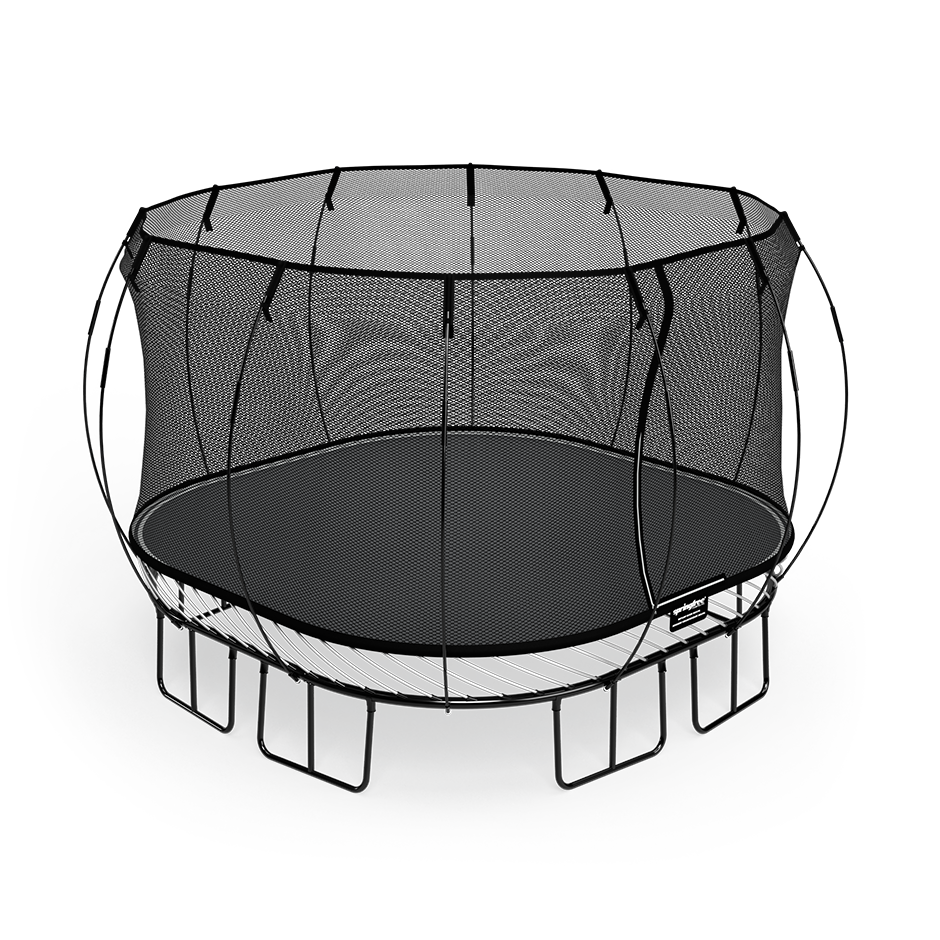 Large Square Trampoline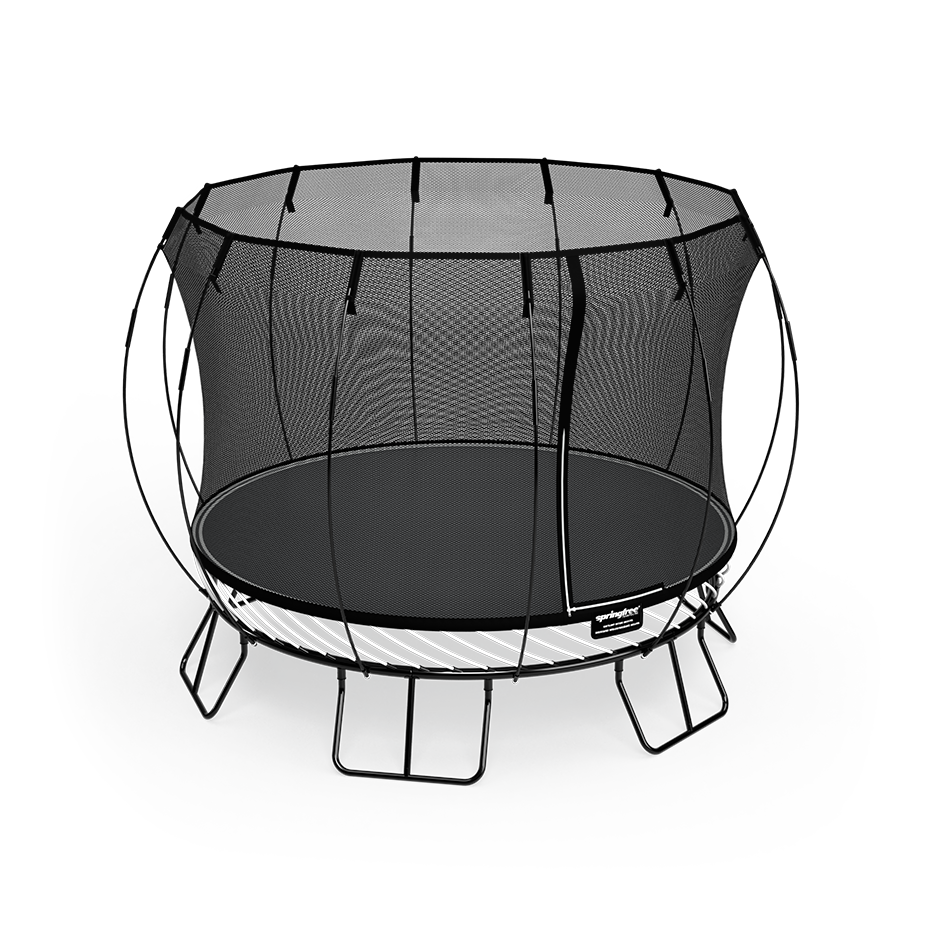 Medium Round Trampoline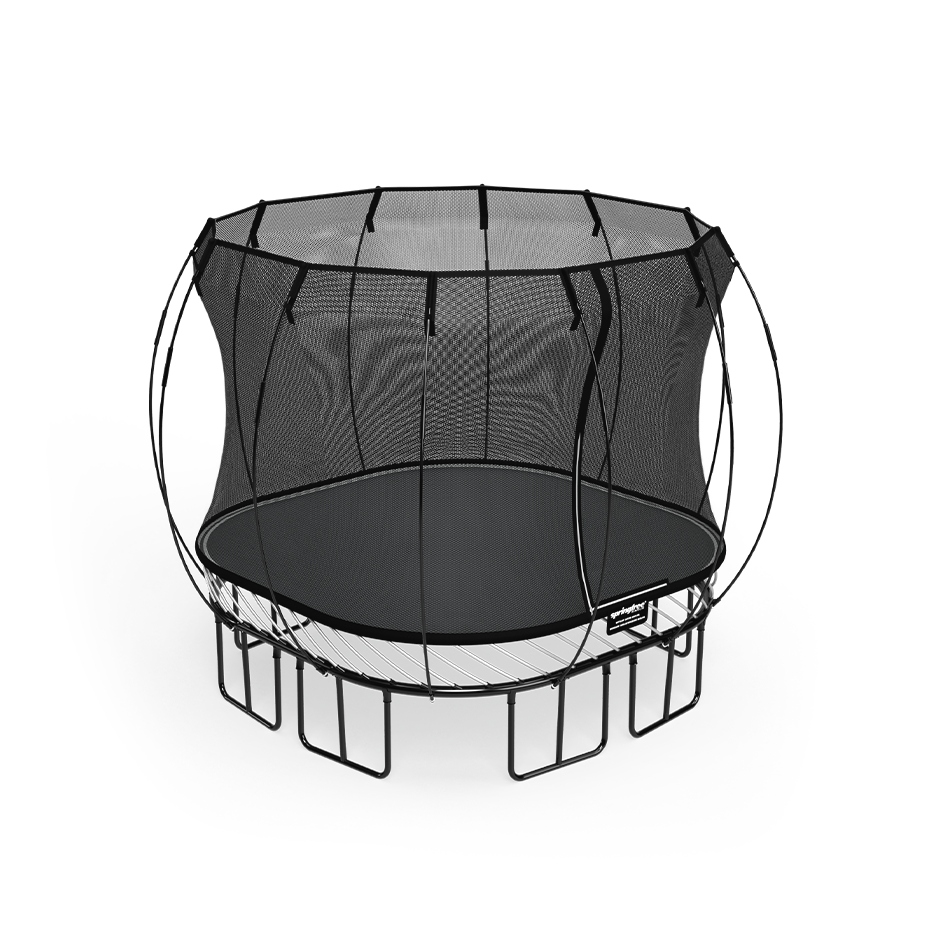 Medium Square Trampoline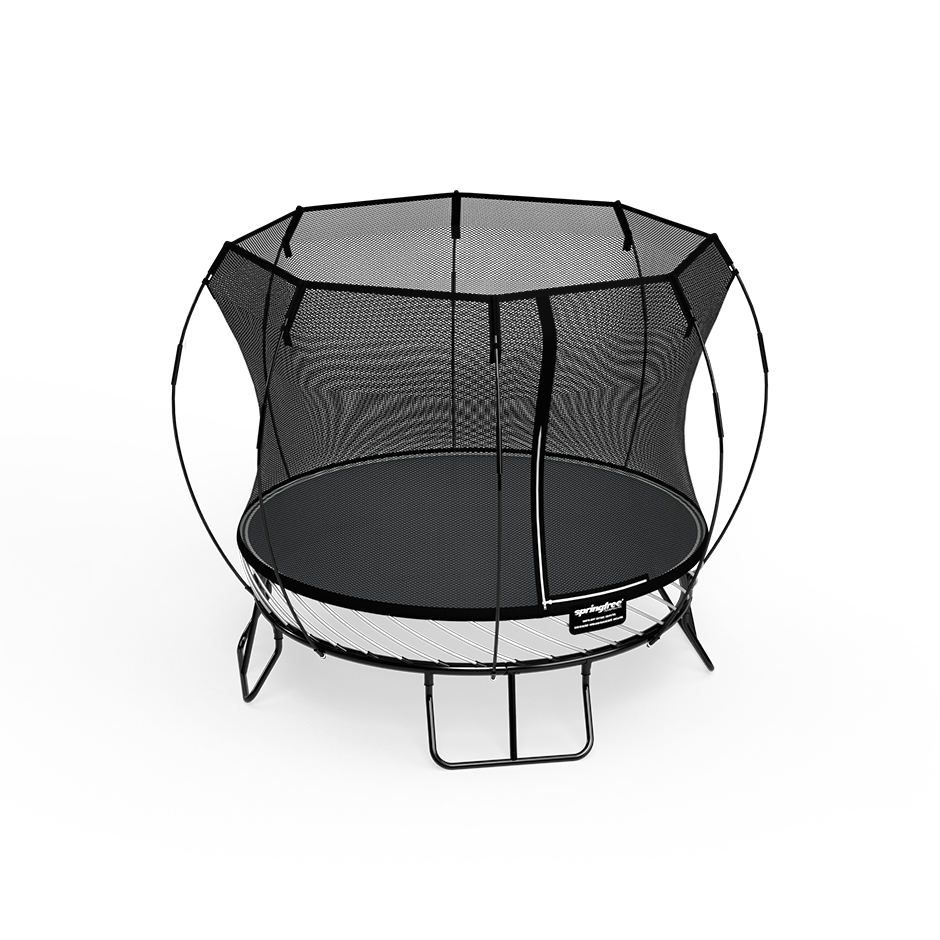 Compact Round Trampoline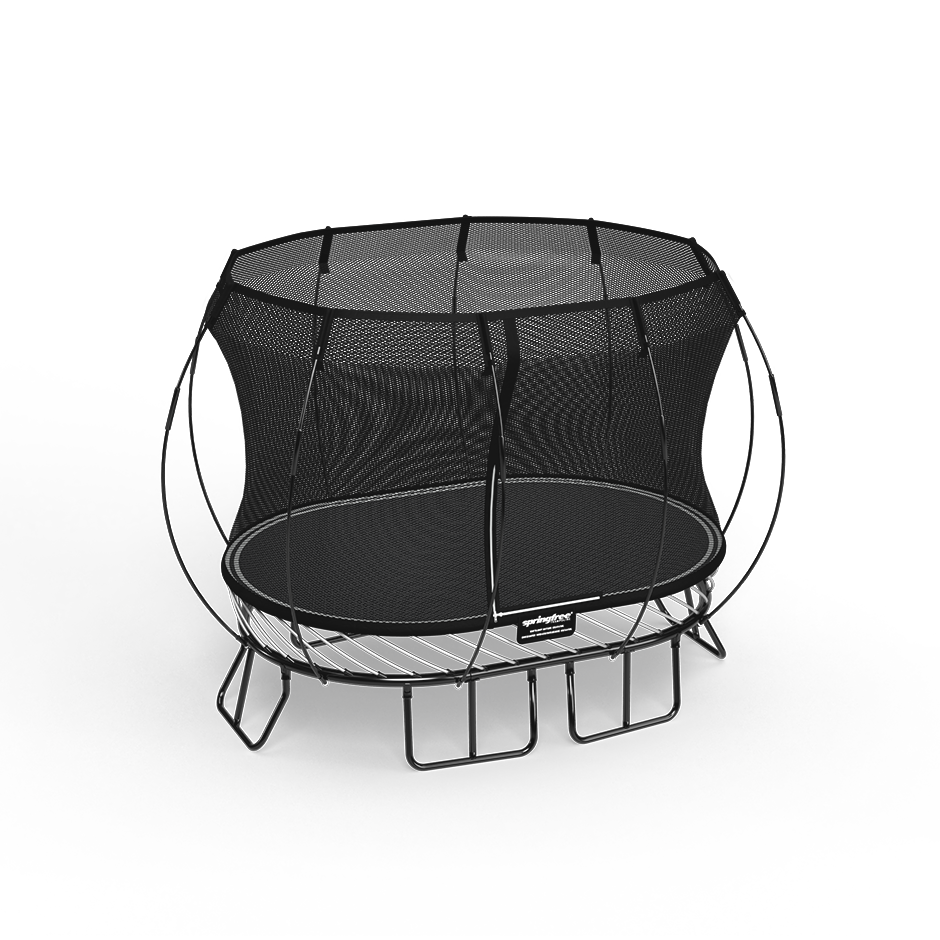 Compact Oval Trampoline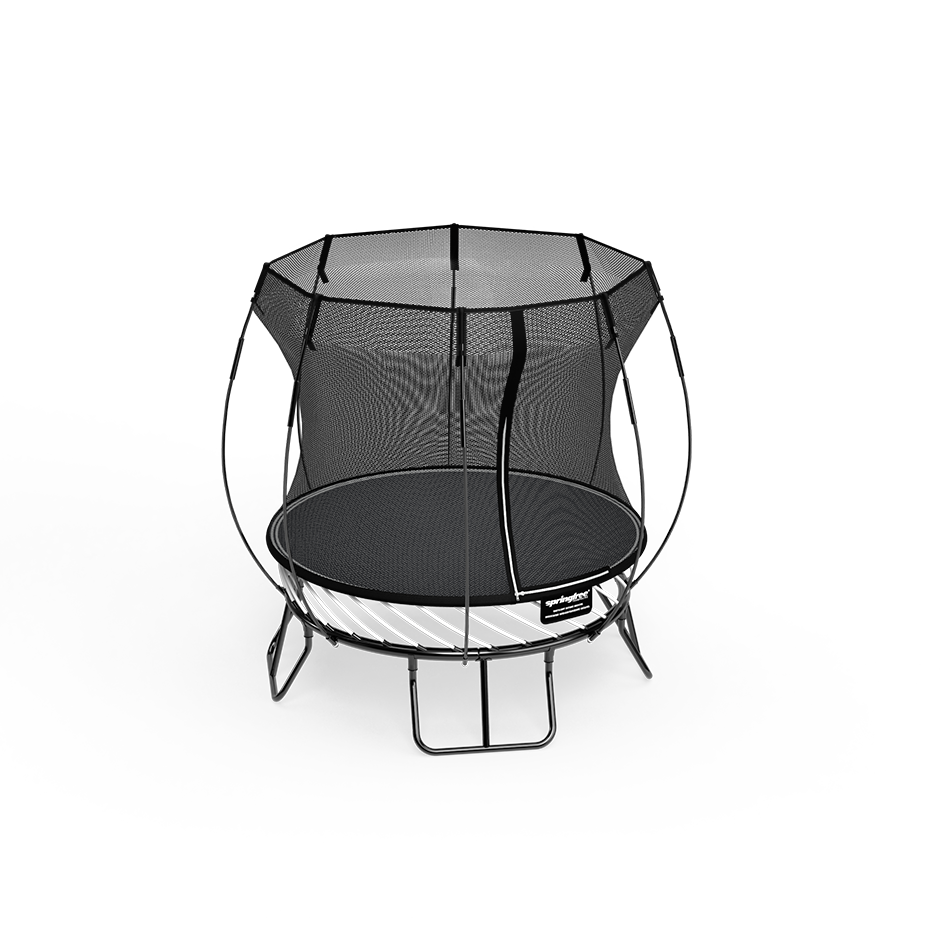 Mini Round Trampoline
1.    By participating in this promotion, entrants agree to be bound by these Terms and Conditions. 
2.    Entry is only open to residents of Australia. 
3.    Entrants must be over the age of 18 years of age to be considered eligible for entry. 
4.    Springfree Custom Colour Trampolines are excluded from this promotion. 
5.    Only entries that have completed the entry form here  http://springfreetrampoline.com.au/lp/win-travel-trampoline,  between 00:01 AEST 17 August – 23:59 AEST 8 September 2023 will be accepted. 
6.    The prize is one (1) QANTAS Travel Voucher to the value of AUD$2,000 and (1) Visa Gift Card to the value of $1,000 and (1) Springfree Trampoline of customer's choice with Australia-wide delivery. The total prize value is up to $6,308. 
7.    The prize draw will take place on Monday 11 September 2023 via a central hosted database and the prize winners will be randomly selected via a computer-generated draw service: random.org at 1/60 Hoopers Road, Kunda Park, Queensland 4556. 
8.    The winner will be notified via email and/or phone and will have until 5pm AEST Thursday 14 September 2023 to claim their prize. After this period, if no prize has been claimed, Springfree Trampoline will draw a replacement winner for the competition. 
9.    The redraw of the replacement winner (should this be necessary) will occur on Friday 15 September 2023 at 1/60 Hoopers Road, Kunda Park, Queensland 4556. The replacement winner will be notified via email and/or phone following the prize draw. 
10.    The winner will be published on Springfree Trampoline's website at:  www.springfreetrampoline.com.au/competition-winners  by Friday 22 September 2023 
11.    Prizes do not include accessories or additional services. These can be purchased separately. 
12.    The prize will only be delivered within Australia and the winner should allow up to 30 days from date of claim for prize for delivery. Delivery cannot be delayed. 
13.    Prizes are neither redeemable nor transferable for cash. 
14.    If the winner has purchased a Springfree Trampoline during the promotion period they will be reimbursed the amount paid for their trampoline at time of purchase. 
15.    The QANTAS AUD$2,000 Voucher is valid until 8 September 2024 and can be used for part or full payment of your booking with Qantas Hotels or Qantas Holidays. The Voucher can only be used once, and any unused portion of the Voucher will be forfeited. If after using your Voucher there is a balance remaining to be paid, you must pay this balance with a credit/charge card or through the use of Qantas Points if you are a member of the Qantas Frequent Flyer program. If you make a change to your booking, any applicable change fees will need to be paid by you with a credit/charge card. if the value of your revised booking is greater than the original booking, you will be required to pay the difference with a credit/charge card to secure your revised booking. If the value of your revised booking is less than the original booking, you will be refunded the difference to the original method of payment (up to a maximum of the amount paid in cash or Qantas Points - any amount paid using a Voucher is non-refundable). If you cancel your booking, the value of the Voucher will not be refunded and no replacement Voucher will be issued. Any booking cancellation fees cannot be paid for using the Voucher, and will be payable by you with a credit/charge card. Vouchers are not exchangeable or redeemable for cash or other goods or services. Vouchers may be transferred, but are not valid if sold. View full terms and conditions here:  https://www.qantas.com/au/en/book-a-trip/gift-vouchers/voucher-conditions.html
16.    Springfree Trampoline Aust Pty Ltd does not accept responsibility for any unclaimed prize. 
17.    Employees of Springfree Trampoline Aust Pty Ltd are ineligible to enter. 
18.    Springfree Trampoline Aust Pty Ltd and associated agencies accept no responsibility for any loss, damage, accident, death or injury resulting from the promotion. 
19.    By entering this competition, you are providing consent to Springfree Trampoline Aust Pty Ltd to contact you by email and phone for marketing and promotional purposes following this competition. You will always be given the option to opt out of receiving any further communication. 
20.    By entering this competition, you grant consent to Springfree Trampoline Aust Pty Ltd to use at any stage in the future, any photographic or video footage collected during the awarding of the prize. 
21.    The Promoters' decision is final and cannot be contested. No correspondence will be entered into. The Promoters reserve the right to limit entry or amend terms and conditions if considered necessary without notice. 
22.    Promoters' limitation of liability: The Promoters are not responsible for the loss of prize due to incorrect or imprecise delivery details provided by a winner. The Promoters also take no responsibility for prizes lost or stolen after they have been released for delivery via postage or courier. 
23.    The Promoter is Springfree Trampoline Aust Pty Ltd: 1/60 Hooper Road, Kunda Park, QLD 4556. ABN 98 108 865 890.