Christmas Delivery & Installation Information
Christmas Delivery & Installation Information
LEARN MORE
Free 10 Year Warranty On All Parts
The only trampoline that guarantees a decade of safe jumping. Find out more.
Awarded for What Matters.
Innovation. Safety. Quality.
Awarded for What Matters.
Innovation. Safety. Quality.

9 sizes, 3 shapes
Springfree offers trampolines Australia wide in oval, round and square across a range of sizes to suit all Australian families and backyards, whether in Melbourne or Sydney or rural Queensland, there is a Springfree Trampoline to suit everyone.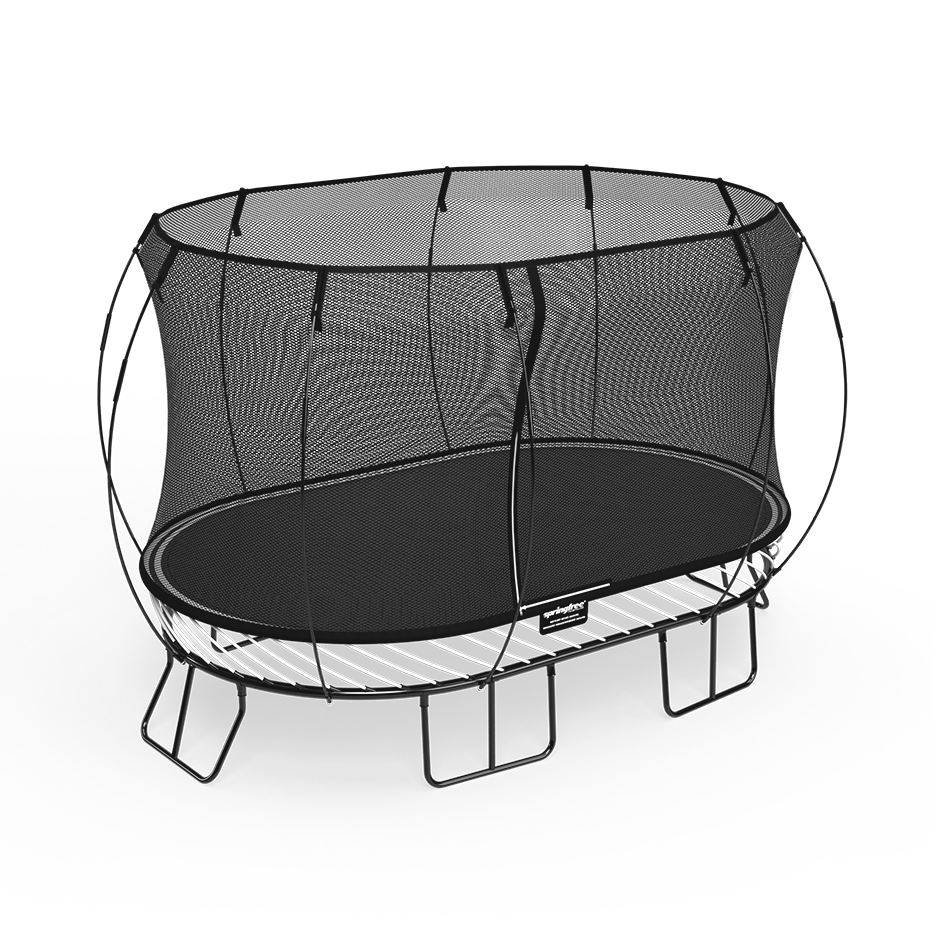 Large Oval Trampoline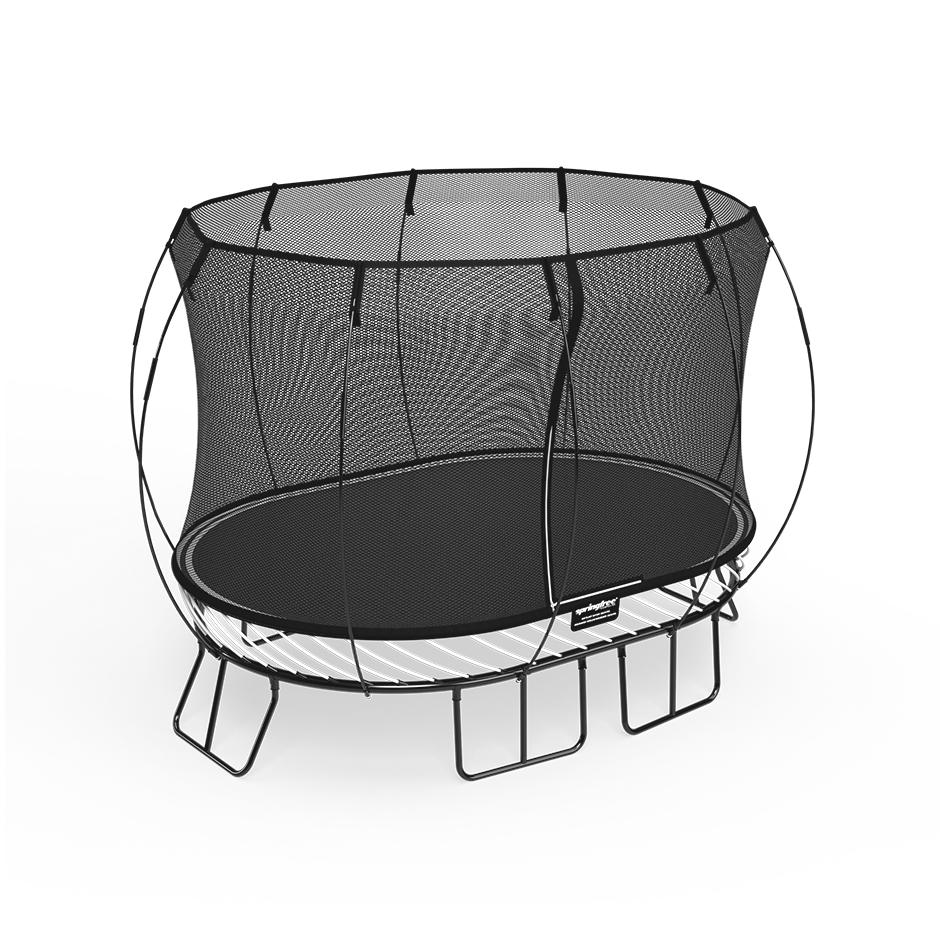 Medium Oval Trampoline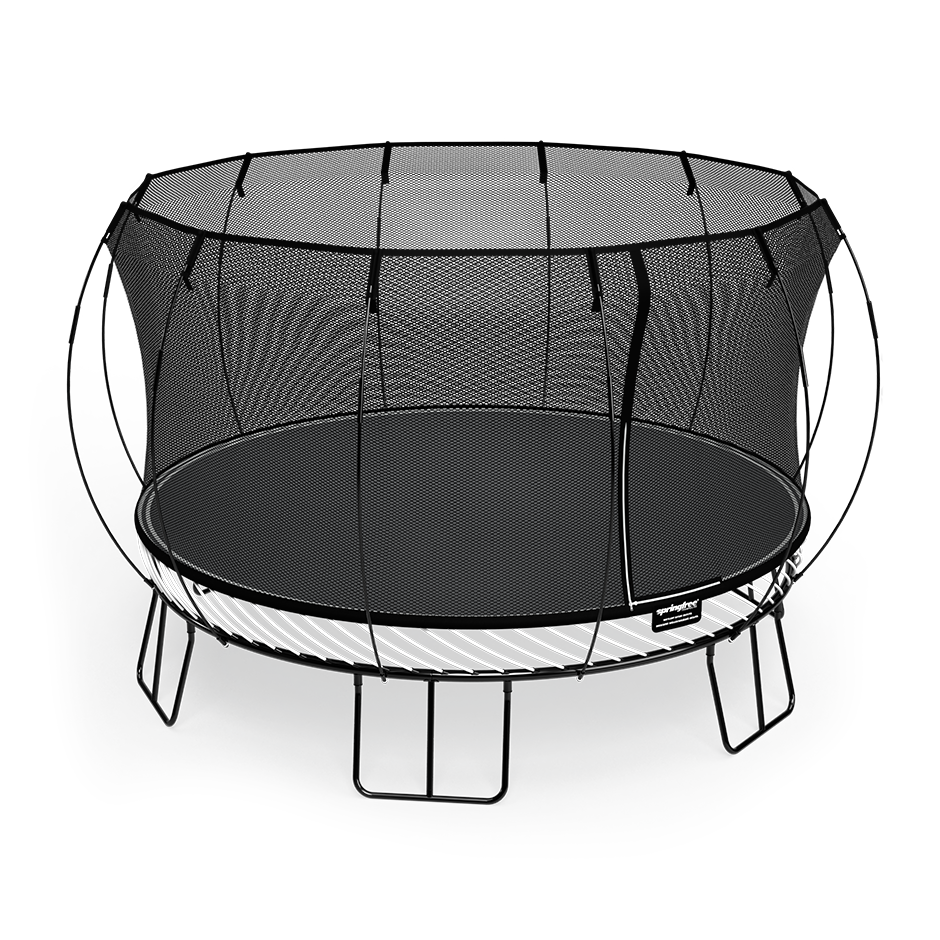 Jumbo Round Trampoline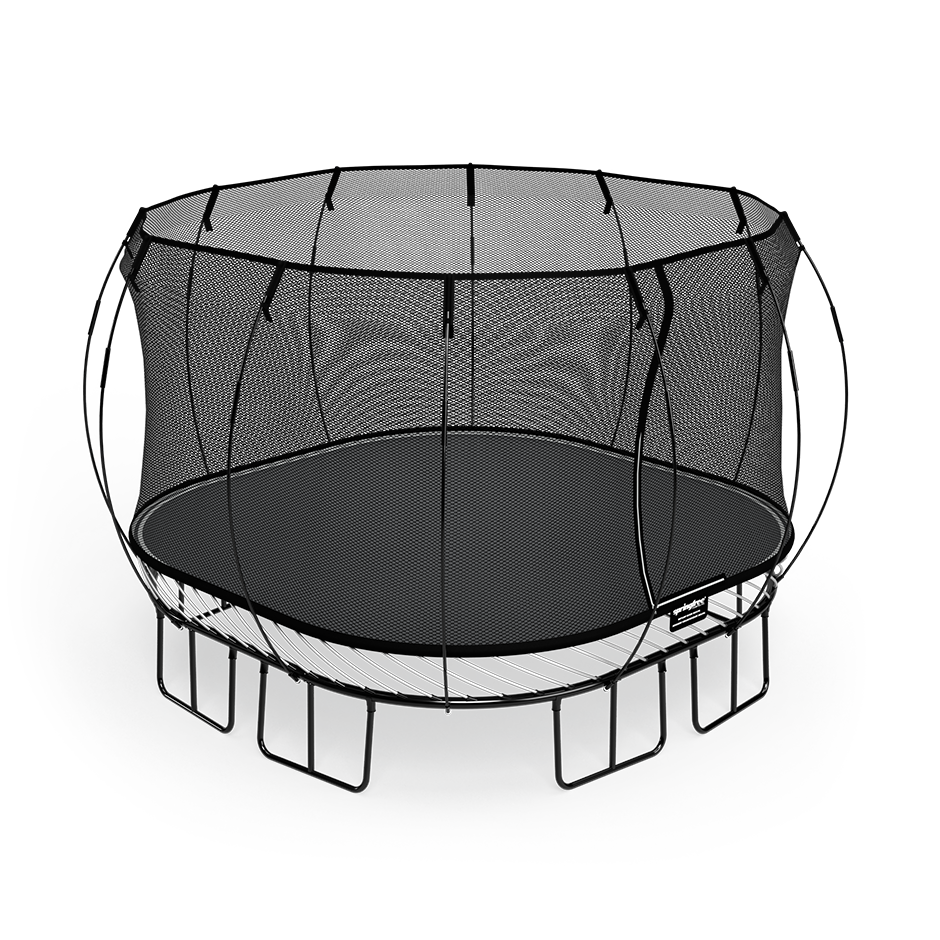 Large Square Trampoline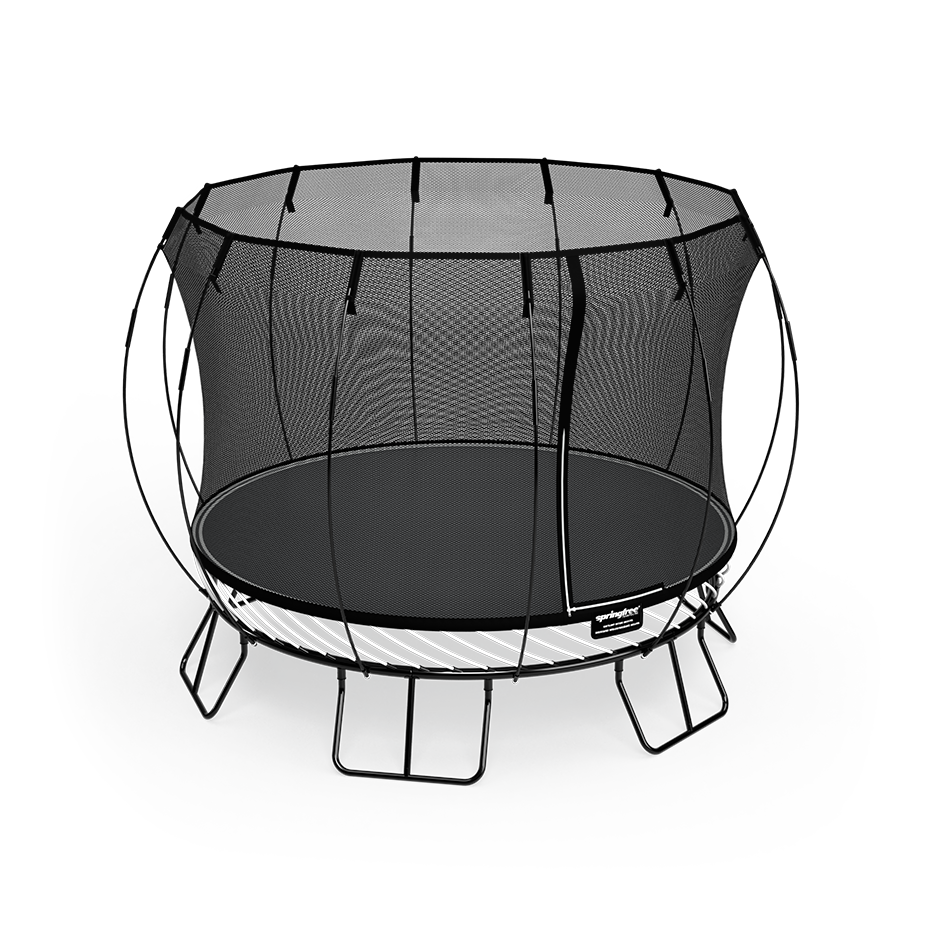 Medium Round Trampoline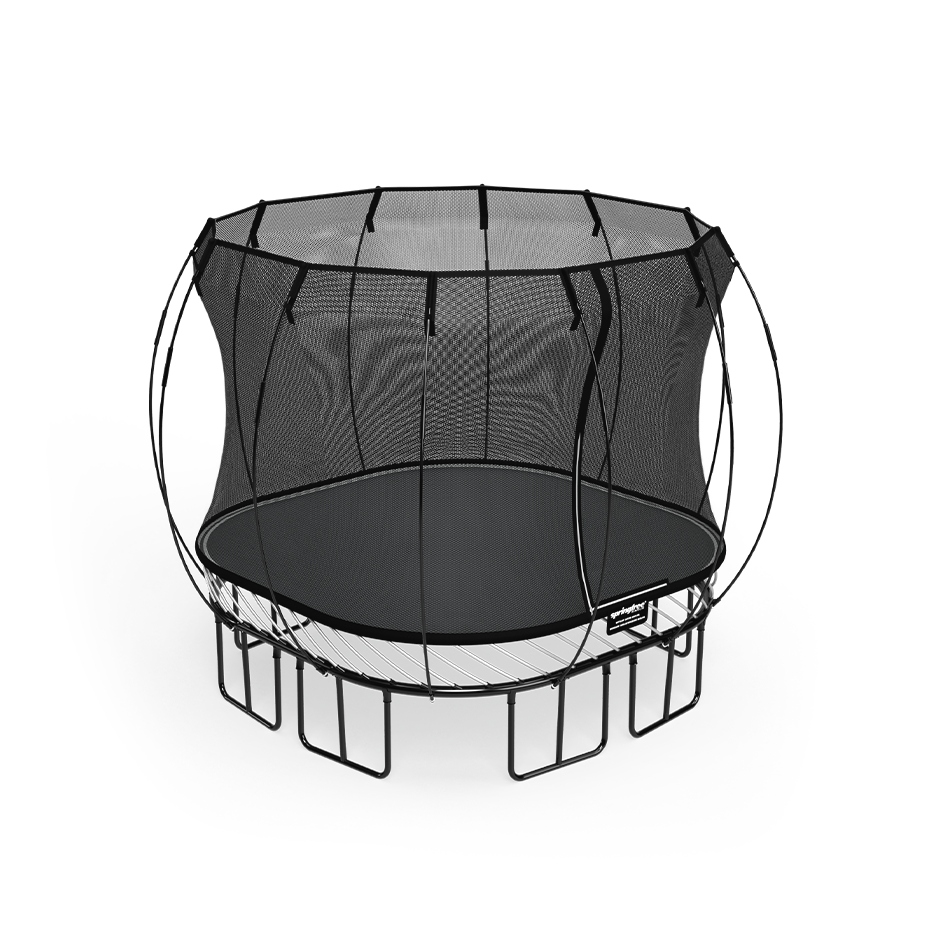 Medium Square Trampoline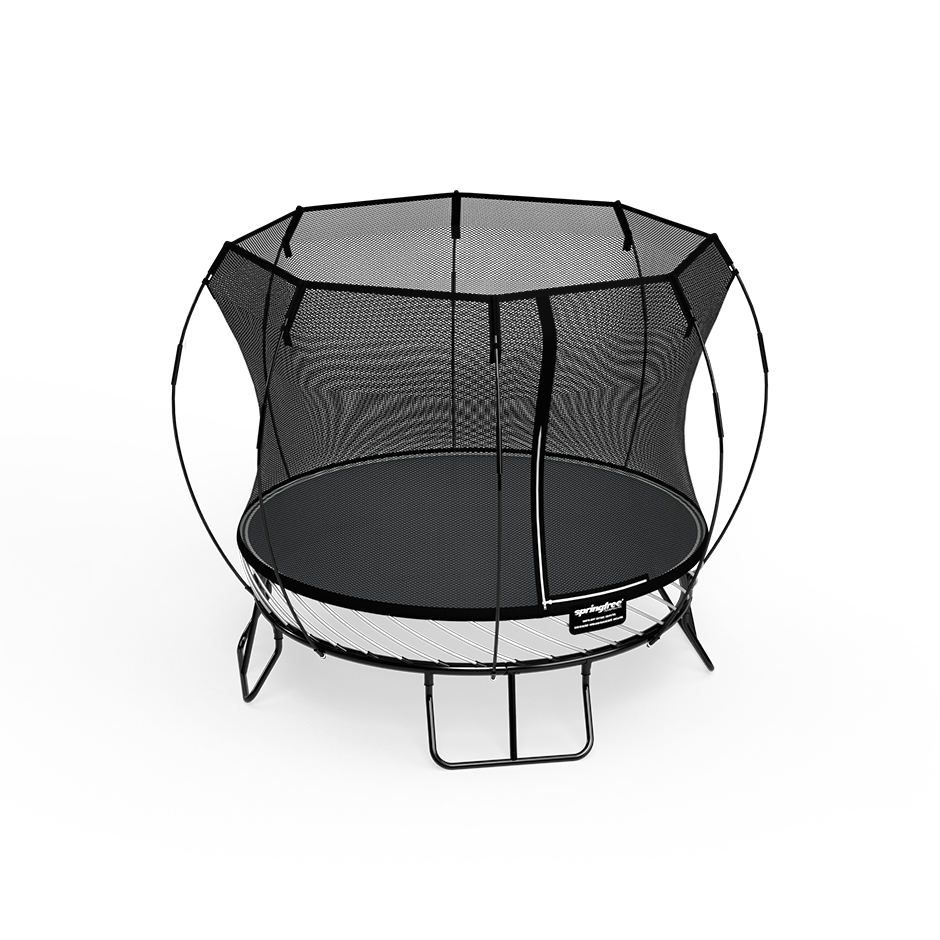 Compact Round Trampoline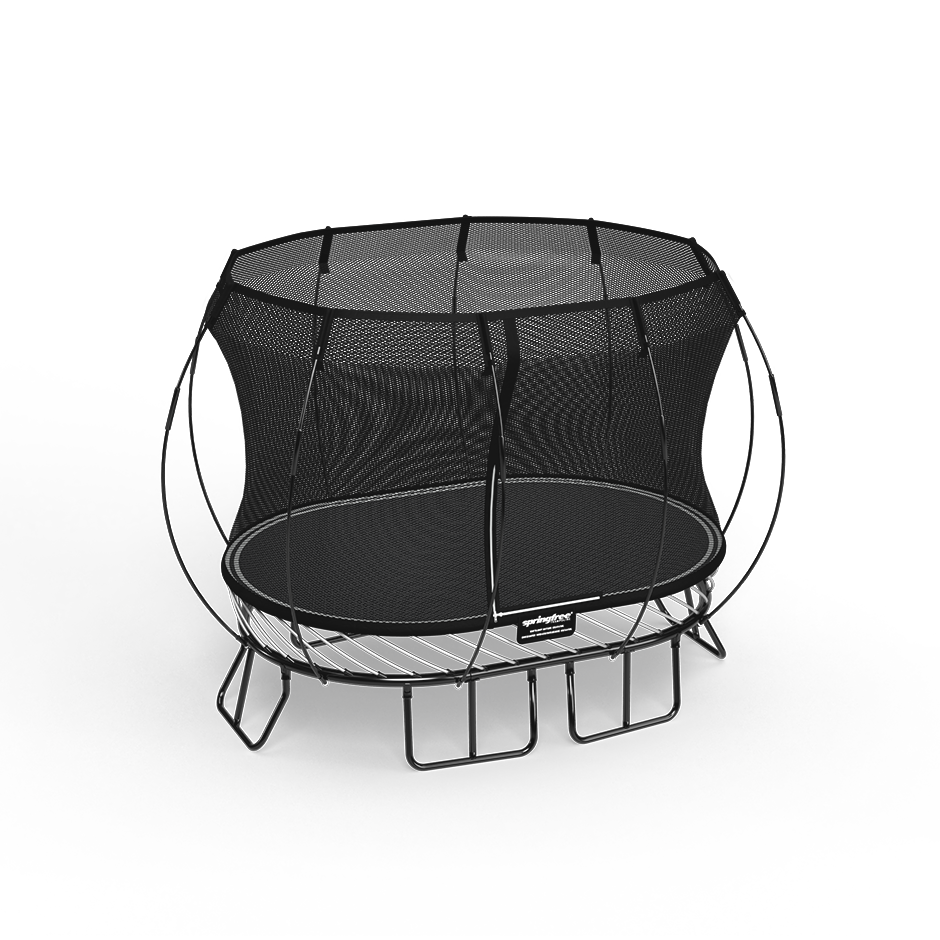 Compact Oval Trampoline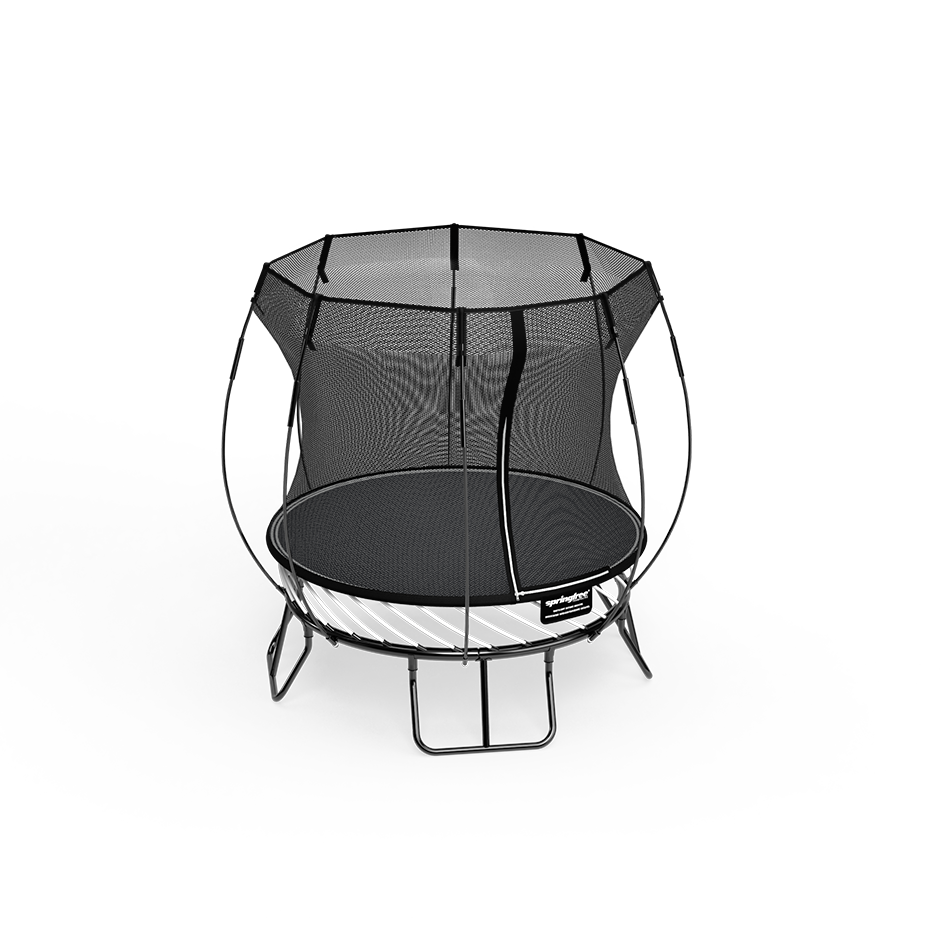 Mini Round Trampoline
"BEST Trampoline Ever!"
"An absolute lifesaver."
"Safest Trampoline Around!"
"Worth the investment!"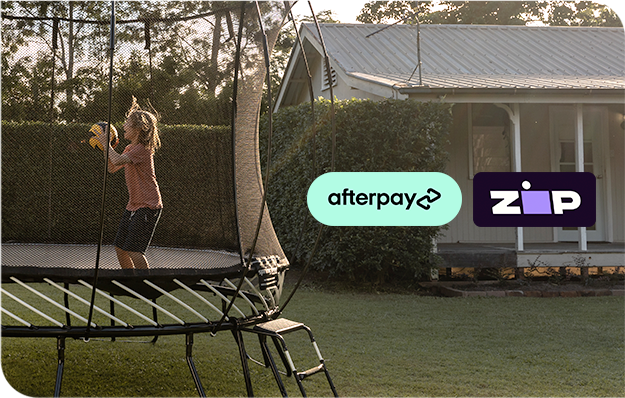 NO INTEREST UNTIL 2025 WITH ZIP
With ZIP, you can jump on board for 500 days interest-free.
Or leap into convenience with Afterpay and PayPal Pay-in-4, where you can split your payments into 4 easy, stress-free installments.  
LEARN MORE
THE LEADERS IN TRAMPOLINE SAFETY
Eliminates 90%
of Injuries
THE ONLY TRAMPOLINE TO ELIMINATE 90% OF PRODUCT RELATED INJURIES.
AS 4989:2015
THE ONLY TRAMPOLINE TO CONTINUALLY MEET THE AUSTRALIAN STANDARDS

THE ONLY TRAMPOLINE BRAND TO PASS ALL SAFETY TESTS BY INDEPENDENT BODIES CHOICE
AND CONSUMER NZ EVERY YEAR TESTED.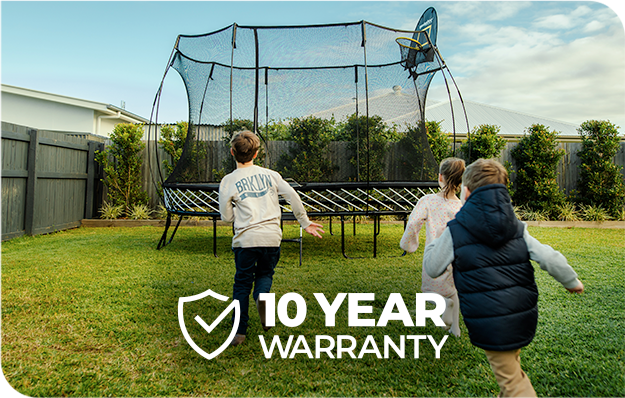 UNBEATABLE Free 10-Year Warranty on the ENTIRE TRAMPOLINE
Thanks to exceptional engineering, premium materials, quality control and testing, your Springfree® Trampoline is built to last. We know you want the best for your kids, which is why our 10-year warranty* is the best trampoline warranty in Australia.
LEARN MORE
#Springfree
Show us how much you love Springfree on Instagram
Frequently Asked Questions
It's good to understand what size will suit based on your yard size and your family size. Also, what is important to you in terms of features and accessories that come with the trampoline? From
safety
and
quality
of the net, mat and frame through to the quality of the bounce and accessories.
Reading reviews from customers
who own a trampoline is a great place to start so you can understand what they like and don't like about specific brands and models.
The best place to purchase trampolines for sale is right here at
springfreetrampoline.com.au.
We ship for free Australia-wide* and are able to offer our installation services in various regions throughout Australia.
We offer a variety of free tools to help you pick the right trampoline for you. These include:
-
Augmented Reality
(AR) allows you to place any Springfree trampoline into your backyard through your smartphone. Try it with every model, play with the placement with ease until you find the perfect fit.
-
The Model Selector
tool helps you choose the best model for your family based on your answers to a few key questions.
-
Measure Your Yard
brings in our team of experts to help. Either in person, or over the phone, one of our experts will guide you through making the right choice for your family by assisting you with measuring your yard and talking through your family size and how you intend to use the trampoline.
-
The Compare Tool
lets you see the differences side by side between any two models.
This all comes down to the size of your backyard, the size of your family and what the trampoline will most likely be used for. We always recommend that you buy the biggest trampoline you can fit into your yard as the Springfree Trampoline will last for years and years so your family will grow into it. Many families purchase a Springfree when their kids are 5/6 and their kids are still using it well into their teens. Use our
Augmented Reality tool 
to help determine what trampoline will fit best in your yard.
1. Offer only available with new Springfree® Trampoline orders placed between Wednesday, 1 November 2023 00:01 AEDT and Wednesday, 15 November 2023 23:59 AEDT.
2. Offer excludes the Mini Round Trampoline model (R30), and any out-of-stock trampoline models.
3. Offer only available for orders placed directly with Springfree Trampoline over the phone, in-store or online at http://www.springfreetrampoline.com.au
4. Offer only available for new Springfree Trampoline orders where payment has been made in full and while stocks last.
5. Free delivery, valued at up to $309 to remote locations, will be completed within approximately 10 business days of the purchase date dependent on Springfree availability. Delivery cannot be delayed.
6. Delivery of Colour Customised trampolines is up to 4 weeks from purchase. Custom name tags will be delivered separately.
7. Colour Customised trampoline orders are included in the offer and will incur the standard $199 Customisation Fee at time of purchase.
8. New layby orders are not eligible for this offer.
9. This is an exclusive offer that cannot be used in conjunction with any other offer.
10. Offer is not redeemable for cash or in exchange for any other product or service.
11. Springfree Trampoline reserves the right to end or change the terms of this offer without notice.
12. Valid forms of payment include Visa, MasterCard, AMEX, Paypal, Afterpay and ZIP only.
13. Any exchanges or refunds must comply with Springfree Trampoline 30 Day Returns Guarantee which be found: https://www.springfreetrampoline.com.au/policy-document/. Springfree Trampoline colour customised orders are non-returnable/refundable.