ENTER FOR YOUR CHANCE TO WIN A SPRINGFREE TRAMPOLINE!
Springfree is showing Mum's Lounge followers the love with the chance to WIN a Springfree Compact Round Trampoline and Australia-wide delivery valued up $1,279!!
WANT TO KNOW MORE ABOUT SPRINGFREE?
Springfree Trampoline gives parents peace of mind. With a 10 year warranty on the entire trampoline, it's quality you can count on for a lifetime of memories. The patented safety design removes all the hard impact points from the jumping surface, making Springfree the world's safest trampoline.
ENTER YOUR DETAILS BELOW!
Entry is limited to one (1) entry per email.

By participating in this promotion, entrants agree to be bound by these Terms and Conditions.

Entry is only open to residents of Australia.

Only entries that are submitted between 8 - 14 February, 2019 will be accepted.

The prize is one (1) Springfree R54 Compact Round Smart Trampoline and Australia-wide delivery . The total prize value is up to $1,279.

The prize draw will take place 15 February 2019 via a central hosted database and the prize winners will be randomly selected via a computer generated draw service: random.org at 1/60 Hoopers Road, Kunda Park, Queensland 4556.

The winner will be notified via phone and published on Springfree Trampoline's website at: www.springfree.com.au/competitions by 20 February 2019.

The winner will have until 20 February 2019 to claim their prize. After this period, if no prize has been claimed, Springfree Trampoline will draw a replacement winner for the competition.

The redraw of the replacement winner (should this be necessary) will occur at 27 February 2019 at 1/60 Hoopers Road, Kunda Park, Queensland 4556. The replacement winner will be notified in writing via email and will receive a phone call following the prize draw.

The replacement winner (if required) will be published on Springfree Trampoline's website at: www.springfree.com.au/competitions.

Prizes do not include upgrades, accessories or additional services. These can be purchased separately.

Entrants must be over the age of 18 years of age to be considered eligible for entry.

The prize will only be delivered within Australia and the winner should allow up to 30 days from date of claim for prize for delivery.

Prizes are neither redeemable nor transferable for cash.

Springfree Trampoline Pty Ltd do not accept responsibility for any unclaimed prize.

Employees of Springfree Trampoline Pty Ltd are ineligible to enter.

Springfree Trampoline Pty Ltd and associated agencies accept no responsibility for any loss, damage, accident, death or injury resulting from the promotion.

By entering this competition you are providing consent to Springfree Trampoline Pty Ltd to contact you by email and SMS for marketing and promotional purposes following this competition. You will always be given the option to opt out of receiving any further communication.

By entering this competition you grant consent to Springfree Trampoline Pty Ltd to use at any stage in the future, any photographic or video footage collected during the awarding of the prize.

The Promoters' decision is final and cannot be contested. No correspondence will be entered into. The Promoters reserve the right to limit entry or amend terms and conditions if considered necessary without notice.

Promoters' limitation of liability: The Promoters are not responsible for the loss of prize due to incorrect or imprecise delivery details provided by a winner. The Promoters also take no responsibility for prizes lost or stolen after they have been released for delivery via postage or courier. To the extent permitted by law, the Promoters are not liable for any loss suffered or sustained to personal property and including, but not limited to consequential (including economic) loss by reason of any act or omission, deliberate or negligent, by the Promoters, or their servants or agents, in connection with the arrangement for supply, or the supply, of any goods or services by any person to the prize winner and, where applicable, to any persons accompanying the winner.

The Promoter is Springfree Trampoline Pty Ltd: 1/60 Hooper Road, Kunda Park, QLD 4556. ABN 98 108 865 890.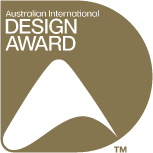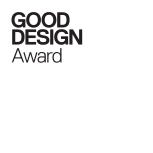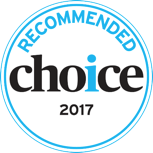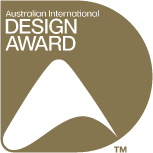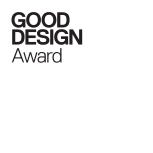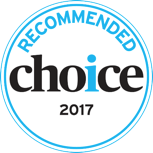 Most Awarded Trampoline
Don't take our word for it! Our commitment to safety and quality has been recognised globally.