Enjoy backyard adventures this summer holiday with your Little Explorers.
Summer Activities
The holidays are a great time to get the kids active, outdoors and tapping into their incredible imaginations!
Here are a few of our favourite ideas for a summer of fun.
DIY Backyard Fun: 15 Ways to Turn Your Backyard Into a Kid Fun Zone
Read More
Best Trampoline Activities for Summer Fun
Read More
DIY Movie Night
Read More
Summer Snacks
Summer days are to be enjoyed so easy, healthy snacks are our go-to to keep our little busy bees fueled in between hours of play.
Strawberry Salsa & Baked Cinammon Chips
INGREDIENTS
Strawberry Salsa
450gm fresh strawberries, chopped
2 whole kiwifruit, peeled and chopped
½ a lime, juiced
Baked Cinnamon Chips
4 Homemade Whole Wheat Tortillas
1 teaspoon unrefined coconut oil, melted
2 teaspoons cinnamon and 1 teaspoon raw coconut sugar in shaker bottle
INSTRUCTIONS
Preheat the oven to 180°C.
Wash and chop the fruit for the salsa, mix it together in a bowl, and add the lime juice. If it needs a little sweetness you can add a teaspoon of honey or pure maple syrup, but the fruit will usually be sweet enough on it's own.
Brush both sides of the tortillas with melted coconut oil. Then stack them all together and cut into 8 triangles.
Arrange the triangles in a single layer on a baking tray lined with foil. If they overlap, they won't crisp as well.
Sprinkle each triangle lightly with the cinnamon mixture. Flip them over and sprinkle the other side too.
Bake in the preheated oven for 8-12 minutes. Rotate the pan halfway through, and make sure you check the chips often so that they don't burn. They are finished when the edges get dry and crispy. The centre will still be slightly flexible, but they will crisp even more as they cool.
Allow to cool slightly and test the texture. If they aren't quite crisp enough, return to the oven for 2-3 minutes.
Once they are mostly cool, remove from the pan and enjoy with your fresh salsa! Keep leftovers of salsa in the fridge and eat quickly, after about 24 hours the fruit will breakdown and get soupy. Keep leftover chips in a sealed ziplock bag.
Recipe + Image Source: Feel Great in 8
3 Ingredient Peanut Butter Banana Bars
INGREDIENTS
3 medium bananas
2 cup oats, dry
6 tablespoon peanut butter, all-natural
Toppings
1/4 cup walnuts, chopped
2 tablespoons chocolate chips, dark
INSTRUCTIONS
Preheat oven to 180°C and line the bottom of an 20x20 cm glass dish with baking paper. (You can also grease the sides of the dish with coconut oil.)
Mash the bananas and mix together with oats and peanut butter.
Spread the dough evenly in the prepared dish, then sprinkle with walnuts and chocolate chips. Lightly press the nuts and chocolate into the bars.
Bake for 18-20 minutes or until an inserted toothpick comes out clean. Cool for 20 minutes in the pan, then slide a spatula under the baking paper and carefully transfer the whole uncut bar onto a rack for further cooling. (You can cut the bars at this point, and eat them warm! The more time you give them to cool, the easier it will be to cut them.)
Recipe + Image Source: Super Healthy Kids
Frozen Yoghurt Bark
INGREDIENTS
1 cup yoghurt, plain
1 tablespoon maple syrup, pure
Your choice of fruit... we've used
1/4 cup blueberries
1/4 cup strawberries
INSTRUCTIONS
Mix the yoghurt with maple syrup and place onto a baking paper lined flat baking tray.
Top yoghurt with blueberries and strawberries (or your fruit of choice).
Freeze for 6-8 hours or overnight. Break up and serve.
Recipe + Image Source: Super Healthy Kids
Summer Resources
Get the kids stuck into these holiday resources and you might find yourself with some time to enjoy your own holiday downtime.
10 Best Educational Apps for Kids
Read More
Top Activities to do When its Too Hot Outside
Read More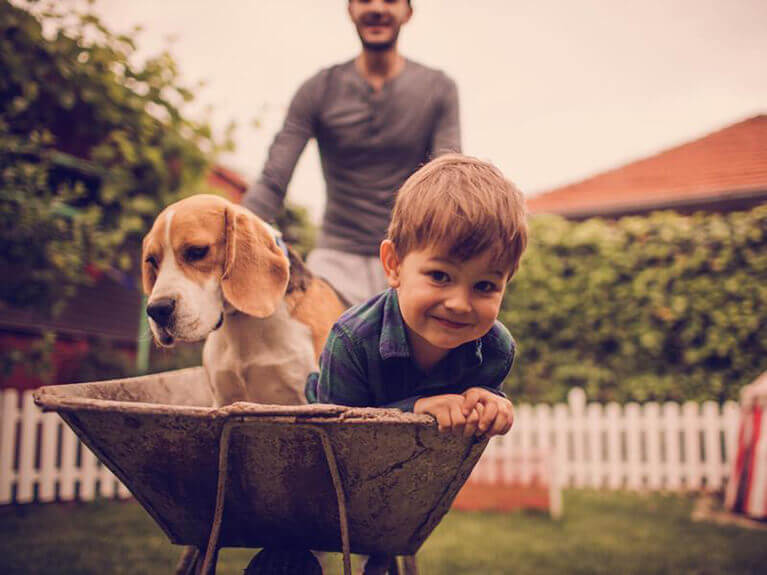 DIY Play Equipment for the Backyard
Read More