Save up to $345 and give the kids a reason to get outside and active these Easter holidays and all year round!
Terms and Conditions apply. Delivery and installation will occur within 10 business days from purchase. Compact Round model excluded.
Installation only available in Springfree installation zones.
For a limited time only SAVE up to $345 with FREE INSTALLATION* and DELIVERY!
Imagine the delight on your child's face if the Easter bunny left a note to say that a new Springfree Trampoline was on the way! Better than an Easter basket filled with chocolate eggs – it's the gift that will keep on giving!
Our eggs-clusive offer of FREE INSTALLATION and DELIVERY not only saves you money but also time – kick back and relax while our installers do all the hard work for you!
Springfree Trampoline gives parents peace of mind. With a 10-year warranty on the entire trampoline, it's quality you can count on for a lifetime of happy memories.
Hurry, offer must end April 23!
Use promo code: EASTER19
Offer available online only or by phone on April 23.
Play now, pay later! Apply today for 6 months interest free finance today!
*Installation only available in Springfree installation zones.
Delivery and Installation Calculator
Enter post code to get an estimate for delivery and installation cost.
---
How To Purchase Online In 4 Easy Steps!
Step 1: Choose Your Trampoline
And Add To Cart

Browse Trampolines
Step 2: Add your Favourite Accessories
Step 3: Checkout
In checkout, select 'Deliver to My Address' and 'Professional Installation'
Step 4: Call or Buy Online
EASTER19
Once you add the promo code the shipping and accessory cost will be deducted from your total order value.
Order Over The Phone
Talk to one of our Representatives.
Call 1800 586 772
Please note, phone orders are only available on Wednesday 17, Thursday 18, and Tuesday 23 April 2019.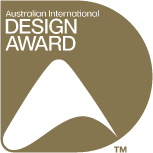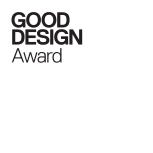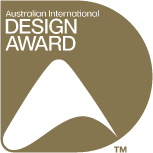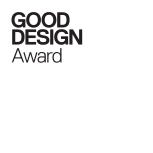 Most Awarded Trampoline
Our commitment to safety, quality and innovation is the most recognized in the industry.
Safety Shouldn't Be An Option
We believe kids deserve safe backyard play and here's what we've done:
No Springs:

What? That's right! Our revolutionary design uses flexible rods instead of springs.

FlexiNet™ Enclosure:

Our Flexible safety enclosure prevents falls to the ground and gently guides wayward jumpers back to the jumping surface.

Hidden Frame:

We moved the frame underneath where it's impossible to fall on.

SoftEdge™ Mat:

A shock absorbent edge with no hard areas means you can jump right up to the edge without risk of injury.
Need Help?
Give us a call and we'll answer any questions you may have!
Our friendly team can help you with the following:
How do I choose the best trampoline for my backyard and family?
Will you install my trampoline?
Where can I try your trampolines?
What is the latest deal?
Our team is standing by to help!
Installation must be purchased at the same time as the trampoline purchase. This offer cannot be applied retrospectively to existing orders.
Offer only valid for new orders and existing laybys placed (online or over the phone) between 6:00am AEST Wednesday 17 April 2019 until 11:59pm AEST Tuesday 23 April 2019 with full payment received using promo code EASTER19.
Offer is available online always throughout the entire promotional period, but will only be available for purchase by phone on Tuesday 23 April 2019.
Offer not available with purchase of a Springfree (R54) Compact Round Trampoline.
Following completion of your purchase, delivery and installation will be completed within 10 business days.
Valid forms of payment include Visa, MasterCard & 6 month's interest free.
New layby orders are not eligible for this offer.
Springfree Trampoline reserves the right to limit, end or change the terms of this offer without notice. Subject to availability. First in best dressed.
Offer is not redeemable for cash or in exchange for any other product or service.
This offer is exclusive and cannot be used in conjunction with any other offer.
Offers and orders are non-refundable.
Tablets are not included with any purchase.