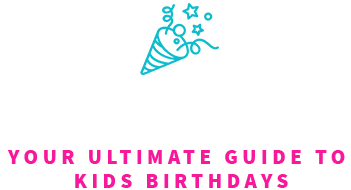 We've got all the latest kids' birthday theming and styling ideas, special gift offers and recipes right here!
Be sure to bookmark this page – so you don't miss out on all the fun!
Want us to send you a special birthday offer?
Great birthday reads
Birthdays are all about fun, partying, friends and family!
Get ready to entertain the kids when you incorporate the BEST birthday ideas, tips, tricks and resources found here in our Birthday Hub!
Birthday party treats
Are you struggling for ideas on party food to offer the kids invited to your child's birthday?
With these recipes provided by Sophie Guindolin, they'll be too easy to please! To order cook books with more recipes for kids visit:
www.sophieguidolin.com.au/collections/kids-recipe-books
Gluten-Free Brownies with Homemade Chocolate Sauce
INGREDIENTS
Brownies
1 1/2 cups canned chickpeas, drained
4 eggs
4 tablespoons cacao powder
1 teaspoon baking powder
1/3 cup coconut oil, melted
1/2 cup honey
1/2 cup maple syrup
Chocolate Sauce
2 tablespoons cacao powder
1/3 cup maple syrup
1 tablespoon coconut oil, melted
METHOD
Brownies
Preheat oven to 150°C.
Grease a rectangle baking tray with coconut oil.
Rinse the chickpeas well.
Mix all the ingredients in a food processor and pour into the baking tray.
Bake the brownie mixture for 45 minutes or until a toothpick comes out clean.
Slice up your brownies.
Serve with your homemade chocolate sauce!
Chocolate Sauce
Combine all the ingredients in a food processor until smooth.
Chicken Sushi Rolls
INGREDIENTS
4 chicken tenderloins (300g)
1 tablespoon soy sauce
1 tablespoon honey
2 teaspoons coconut oil
8 large slices square wholemeal bread (360g)
1/4 cup (75g) mayonnaise
2 sheets nori, quartered
4 baby cucumbers (160g)
1/2 medium avocado (125g)
METHOD
Toss chicken in combined with soy sauce and honey in a small bowl. Heat oil in a small frying pan over medium heat. Add chicken; cook for 2 minutes each side or until just cooked through. Remove from pan. Cool. Cut tenderloins in half lengthways.
Trim crusts from bread. Roll bread with a rolling pin to flatten. Spread bread with mayonnaise and top with nori. Cut cucumbers in quarters lengthways; cut avocado into eight slices lengthways.
Divide chicken, cucumber and avocado among bread slices; roll up to enclose.
Cut each roll into four pieces.
TIP
Cook the chicken and prepare the remaining ingredients, except avocado, the night before.
Assemble rolls close to serving.
SERVES 4
Healthy Apple Crumble
INGREDIENTS
6 medium golden delicous apples (900g), cored, sliced thinly
1 tablespoon water
1 tablespoon pure maple syrup
1 teaspoon vanilla extract
1/2 teaspoon ground cinnamon
CRUMBLE TOPPING
1 1/2 cups (135g) traditional rolled oats
1/2 cup (40g) desiccated coconut
1/2 cup (70g) slivered almonds
1/2 cup (45g) roasted peeled hazelnuts, chopped coarsely
1/2 teaspoon ground cinnamon
1/4 cup (60g) coconut oil, melted
2 tablespoons pure maple syrup
1 teaspoon vanilla extract
METHOD
Preheat oven to 160℃. Line a large oven tray with baking paper.
Combine apple, the water, maple syrup, vanilla and cinnamon in a large non-stick frying pan over medium for 8 minutes or until apples are soft.
Meanwhile, make crumble topping.
Place four 11/2-cup wide ovenproof dishes on the oven tray. Fill with apple mixture; top with crumble topping.
Bake crumbles for 10 minutes or until browned.
CRUMBLE TOPPING
Combine all the ingredients in a large bowl. Spread evenly over an oven tray; bake for 10 minutes or until light golden.
SERVING SUGGESTION
Serve crumbles with coconut yoghurt and sprinkled with a little ground cinnamon, if you like.
PREP + COOK TIME 30 MINUTES
SERVES 4
Springfree wants to help make your child's birthday extra special by giving you an exclusive offer!
Sign Up Here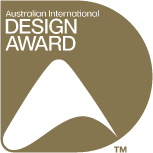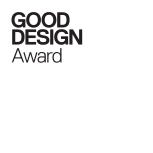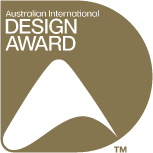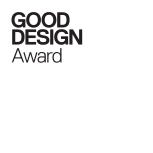 Most Awarded Trampoline
Our commitment to safety, quality and innovation is the most recognized in the industry.
Safety Shouldn't Be An Option
We believe kids deserve safe backyard play and here's what we've done:
No Springs:

What? That's right! Our revolutionary design uses flexible rods instead of springs.

FlexiNet™ Enclosure:

Our Flexible safety enclosure prevents falls to the ground and gently guides wayward jumpers back to the jumping surface.

Hidden Frame:

We moved the frame underneath where it's impossible to fall on.

SoftEdge™ Mat:

A shock absorbent edge with no hard areas means you can jump right up to the edge without risk of injury.
Need Help?
Give us a call and we'll answer any questions you may have!
Our friendly team can help you with the following:
How do I choose the best trampoline for my backyard and family?
Will you install my trampoline?
Where can I try your trampolines?
What is the latest deal?
Our team is standing by to help!
Offer only available with new Springfree® Trampoline orders placed between January 1st and December 31st 2020 using promo code BIRTHDAYTGOMA or BIRTHDAYHOOP.
Offer not available with purchase of Small Round model.
Following completion of your purchase, delivery and installation will be arranged within 10 business days.
Offer is only available where payment has been made in full.
Offer only available for new orders placed directly with Springfree Trampoline over the phone, in-store or online at //www.springfreetrampoline.com.au
Not valid with new layby purchases.
Existing layby's may purchase and pay in full under this promotion using their existing deposits paid. Product pricing will be as at current pricing at time of updating order.
Springfree Trampoline reserves the right to limit, end or change the terms of this offer without notice. Subject to availability. First in best dressed.
Offer is not redeemable for cash or in exchange for any other product or service.
This is an exclusive offer that cannot be used in conjunction with any other offer.
Valid forms of payment include Visa, MasterCard and 6 Months Interest Free Finance.
Offers and orders are non-refundable.
Tablets are not included with any purchase.
Not available with any other promotion.