Your Complete Guide to Getting the Kids Back to School
Getting the kids back to school always feels like a mammoth effort. After the last couple of months of home schooling, getting back into routine might feel even more daunting. So we've created this helpful guide to assist with getting the ball rolling.
TIPS + ORGANISING IDEAS
Whilst home schooling has been challenging, there have definitely been perks to being at home! To help you start planing out your new routine, take a look at these blogs with tips and ideas to create a smooth transition.
Keeping Lunchboxes Fun (and Eaten)
We sourced our top picks of The Organised Housewife's lunchbox recipes!
Cheese & Bacon Mini Quiches
From The Organised Housewife:
INGREDIENTS
4 sheets puff pastry, thawed
1 teaspoon oil
4 rashers bacon
1/2 onion, finely chopped
1 cup tasty cheese, grated
4 eggs
1/2 cup milk
METHOD
View recipe on The Organised Housewife website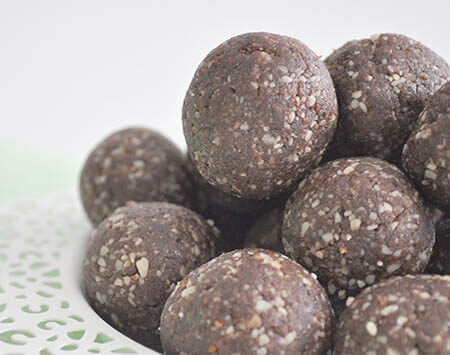 Healthy Chocolate And Coconut Bliss Balls
From The Organised Housewife:
INGREDIENTS
2 cups medjool dates, seeds removed
1 cup almonds
1 cup hazelnuts
1/3 cup cacao
1 cup desiccated coconut
METHOD
View recipe on The Organised Housewife website
Zucchini And Sweet Potato Slice
From The Organised Housewife:
INGREDIENTS
1 tablespoon olive oil
1 brown onion, finely chopped
4 slices shortcut bacon, finely chopped
300g sweet potato, peeled, grated
3 garlic cloves, crushed
6 eggs
1/4 cup plain flour
1/2 cup ricotta
250g zucchini, grated
2 tablespoons fresh chives, chopped
85g fetta, thinly sliced, optional
Salt and pepper to season
240g cherry truss tomatoes
salad greens, to serve
Balsamic vinegar, to serve
METHOD
View recipe on The Organised Housewife website
EXTRA CURRICULAR
While things feel like they're starting to get back to normal, it's still been a turbulent time, so it's important for the kids to still have some play in their day.
We've got our top tips to keep the kids active throughout the winter months.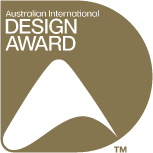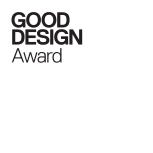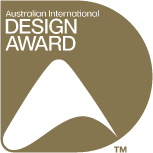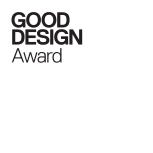 Most Awarded Trampoline
Our commitment to safety, quality and innovation is the most recognized in the industry.
Safety Shouldn't Be An Option
We believe kids deserve safe backyard play and here's what we've done:
No Springs:

What? That's right! Our revolutionary design uses flexible rods instead of springs.

FlexiNet™ Enclosure:

Our Flexible safety enclosure prevents falls to the ground and gently guides wayward jumpers back to the jumping surface.

Hidden Frame:

We moved the frame underneath where it's impossible to fall on.

SoftEdge™ Mat:

A shock absorbent edge with no hard areas means you can jump right up to the edge without risk of injury.
Need Help?
Give us a call and we'll answer any questions you may have!
Our friendly team can help you with the following:
How do I choose the best trampoline for my backyard and family?
Will you install my trampoline?
Where can I try your trampolines?
What is the latest deal?
Our team is standing by to help!
Competition Terms & Conditions – Back to School
Entry is limited to one (1) entry per email.
By participating in this promotion, entrants agree to be bound by these Terms and Conditions.
Only entries that are submitted between 6:00AM AEST Monday 13 January 2020 and 11:59PM AEST Monday 27 January 2020 are eligible.
The prize is one (1) Springfree Jumbo Round Smart Trampoline including tgoma and Australia-wide Delivery valued up to $3,084 and a $500 Officeworks gift card.
The winner will be judged by Springfree Trampoline at 11:00 AM AEST Tuesday 28 January 2020 at 1/60 Hoopers Road, Kunda Park, Queensland 4556.
The winner will be notified via phone and published on Springfree Trampoline's website, by Friday 31 January 2020, at: www.springfree.com.au/competitions
The winner has until 5:00PM AEST Friday 28 February 2020 to claim their prize. After this period, if no prize has been claimed, Springfree Trampoline will judge a replacement winner for the competition.
The judgement of the replacement winner (should this be necessary) will occur 10:00AM AEST Monday 2 March 2020 at 1/60 Hoopers Road, Kunda Park, Queensland 4556. The replacement winner will be notified in writing via email and will receive a phone call following the prize draw.
The replacement winner (if required) will be published by Friday 6 March 2020 on Springfree Trampoline's website at: www.springfree.com.au/competitions
Prize does not include upgrades, accessories or additional services. These can be purchased separately.
Entrants must be over the age of 18 years of age to be considered eligible for entry.
The prize will only be delivered within Australia and the winner should allow up to 28 days from date of claim for prize delivery.
Prizes are neither redeemable nor transferable for cash.
Springfree Trampoline does not accept responsibility for any unclaimed prize.
Employees of Springfree Trampoline and Officeworks Ltd are ineligible to enter.
Springfree Trampoline, Officeworks Ltd and associated agencies accept no responsibility for any loss, damage, accident, death or injury resulting from the promotion.
By entering this competition, you are providing consent to Springfree Trampoline to contact you by email and SMS for marketing and promotional purposes following this competition. You will always be given the option to opt out of receiving any further communication.
By entering this competition, you grant consent to Springfree Trampoline to use, at any stage in the future, any photographic or video footage collected during the awarding of the prize.
The Promoters' & judges' decision is final and cannot be contested. No correspondence will be entered into. The Promoters reserve the right to limit entry or amend terms and conditions if considered necessary without notice.
Promoters' limitation of liability: The Promoters are not responsible for the loss of prize due to incorrect or imprecise delivery details provided by a winner. The Promoters also take no responsibility for prizes lost or stolen after they have been released for delivery via postage or courier. To the extent permitted by law, the Promoters are not liable for any loss suffered or sustained to personal property and including, but not limited to consequential (including economic) loss by reason of any act or omission, deliberate or negligent, by the Promoters, or their servants or agents, in connection with the arrangement for supply, or the supply, of any goods or services by any person to the prize winner and, where applicable, to any persons accompanying the winner.
The Promoter is Springfree Trampoline Pty Ltd. ABN 98 108 865 890 22. Tablets are not included with any Smart Trampoline purchase or prize.