Top 15 Books for the Kids to Read in 2022
Reading is one of the greatest gifts we can give our children.  Not only does it help expand their language skills but also opens up their imagination and creativity.  As an added bonus, children's books often weave in an important life and/or social message in a fun and engaging way.
As we head into a new school year, there is a plethora of new books coming out to tick all the boxes of keeping your children quietly occupied sans screen!
Here are our top picks for the year ahead.
1. Harry Potter – A Magical Year
By JK Rowling, Jim Kay
A Magical Year takes readers on an unforgettable journey through the seasons at Hogwarts. Jim Kay's incredible illustrations, paired with much loved quotations from J.K. Rowling's Harry Potter novels, bring to life all of the magic, beauty and wonder of the wizarding world.
2. Bluey: Charades
By Bluey
Bluey is an award-winning preschool show about Bluey, a blue heeler pup, and her family. This book is based at Nana's house, where Bluey and Bingo play a game of Charades. Can they help the littlies stick to the rules? A gorgeous lift-the-flap board book for kids of all ages.
3. Animal Train: Wolf Girl 6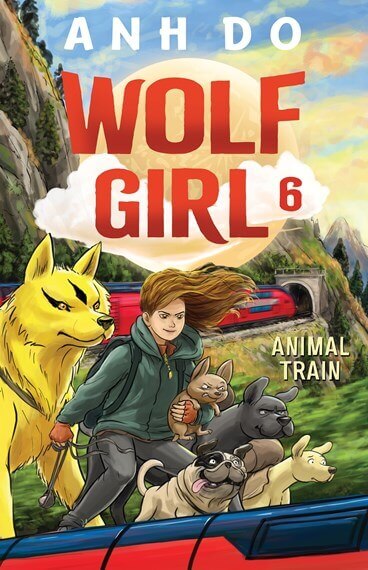 By Anh Do, Lachlan Creagh
When Gwen and her dogs jump on a train bound for the mountains, the last thing they expect is to land in the middle of a zoo full of fierce and deadly animals! In a fight between soldiers armed with menacing drones and animals armed with teeth and claws, it's no secret whose side Wolf Girl will be on. But will it be obvious who is friend and who is foe?
4. Diary Of A Wimpy Kid: Book 16 Big Shot
By Jeff Kinney
In Big Shot, book 16 of the Diary of a Wimpy Kid series Greg Heffley and sports just don't mix. After a disastrous field day competition at school, Greg decides that when it comes to his athletic career, he's officially retired. But after his mom urges him to give sports one more chance, he reluctantly agrees to sign up for basketball. Tryouts are a mess, and Greg is sure he won't make the cut. But he unexpectedly lands a spot on the worst team. As Greg and his new teammates start the season, their chances of winning even a single game look slim. But in sports, anything can happen. When everything is on the line and the ball is in Greg's hands, will he rise to the occasion? Or will he blow his big shot?
5. Boss Ladies Of Sport
By Phillip Marsden
Boss ladies unite in this celebration of inspiring and empowered female athletes from around the world. From Australian legends Sam Kerr, Ash Barty and Ariarne Titmus to international superstars like Ruby Tui, Simone Biles, Naomi Osaka and the Williams sisters, these boss ladies are at the top of their games, both on and off the field. Every boss lady was once a little kid with a huge dream. Let their trials and triumphs inspire you to work hard at what you love, and to believe in yourself, no matter whether you win or lose.
6. Everything Under The Sun
By Molly Oldfiend
A wonderful collection of 366 curious questions asked by children from around the world. Find out why you taste things differently when you have a cold with Michelin star chef, Heston Blumenthal. Learn about everything from how astronauts see in the dark to what the biggest dinosaur was with experts from the Natural History Museum.
7. They Both Die At The End
By Adam Silvera
A "TikTok Made Me Buy It" title A love story with a difference - an unforgettable tale of life, loss and making each day count. On September 5th, a little after midnight, Death-Cast calls Mateo Torrez and Rufus Emeterio to give them some bad news: they're going to die today. Mateo and Rufus are total strangers, but, for different reasons, they're both looking to make a new friend on their End Day. The good news: there's an app for that. It's called the Last Friend, and through it, Rufus and Mateo are about to meet up for one last great adventure - to live a lifetime in a single day.
8. Somebody's Land: Welcome To Our Country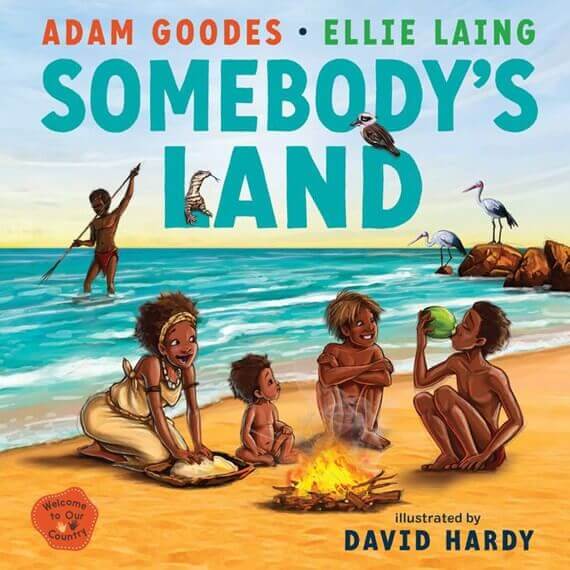 By Adam Goodes, Ellie Laing, David Hardy
An accessible picture book for young children that introduces First Nations history and the term 'terra nullius' to a general audience, from Australian of the Year, community leader and anti-racism advocate Adam Goodes and political adviser and former journalist Ellie Laing, with artwork by Barkindji illustrator David Hardy. Somebody's Land is an invitation to connect with First Nations culture, to acknowledge the hurt of the past, and to join together as one community with a precious shared history as old as time.
9. Click
By Kayla Miller
Olive "clicks" with everyone in the fifth grade -until one day she doesn't. When a school variety show leaves Olive stranded without an act to join, she begins to panic, wondering why all her friends have already formed their own groups . . . without her. With the performance drawing closer by the minute, will Olive be able to find her own place in the show before the curtain comes up? A heartfelt and insightful story about navigating friendships, leaning on family, and learning to take the stage in the most important role of all.
10. The Midnight Girls
By Alicia Jasinska
A stunning winter wonderland of a YA novel, full of Polish mythology and folklore, from the acclaimed author of the thrilling fantasy YA, The Dark Tide. It's Karnawal season in a snow-cloaked kingdom of Lechija, a time of wintry balls and wicked disguises, and cavalcades of nightly torch-lit sleigh-parties. But among the oblivious merrymakers, two monsters join in the fun, descending upon the ancient capital in the guise of two innocent girls. Newfound friends and polar opposites, Zosia and Marynka seem destined to have a friendship that's stronger even than magic. But that's put to the test when they realise they both have their sights set on Lechija's pure-hearted prince.
11. Gangsta Granny Strikes Again!
By David Williams, Tony Ross
An extraordinarily brilliant and rollicking mystery adventure and the sequel to the much-loved and bestselling Gangsta Granny. Ben is getting used to life without his beloved granny. She was a cabbage enthusiast, a Scrabble partner… and an international jewel thief known as The Black Cat. Now, only the memory of their extraordinary adventure to steal the Crown Jewels lives on. Then something inexplicable happens. World-famous treasures are stolen in the dead of night and the clues point to none other than The Black Cat? But that's impossible…? Expect the unexpected in this wonderfully entertaining and laugh-out-loud adventure, which will have readers on the edge of their seats as they join Ben on his quest to unravel the mystery of the return of The Black Cat.
12. Einstein The Penguin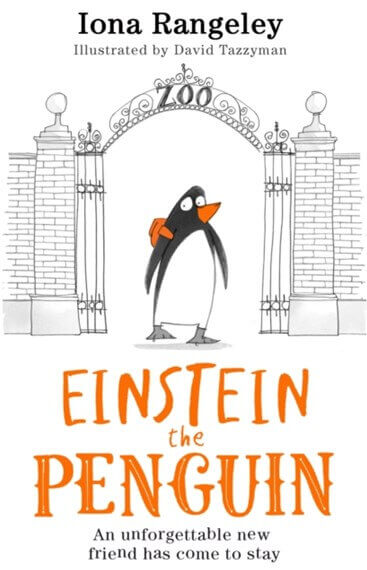 By Iona Rangeley
Perfect for all readers from 7 to 70, Einstein the Penguin introduces an unforgettable new character in a future-classic and fantastically funny debut for all the family to enjoy. Get ready to welcome the most extraordinary penguin into your own home…
13. Rosie The Rhinoceros
By Jimmy Barnes, Matt Shanks
From the award-winning author and rock legend Jimmy Barnes and critically acclaimed illustrator Matt Shanks comes a book about the joy of being yourself.
Who is Rosie?Is she a fun-loving rhinoceros who is always up early and ready to greet the day? Or is she a magical unicorn who skips through the savannah on her dainty hooves?Either way she's perfect.From the award-winning author and rock legend Jimmy Barnes and critically acclaimed illustrator Matt Shanks comes a book about the joy of being yourself.
14. The Illustrated Encyclopaedia Of Peculiar Pairs In Nature
By Sami Bayly
Discover 60 of the most peculiar pairs in nature and learn how plant and animal species rely on each other for their survival. Whether it be a rare tick living in the fur of a pygmy possum, a stick insect feasting and hiding out amongst the Melaleuca or a handfish laying its eggs on a sea tulip, incredible natural relationships deserve to be explored and celebrated. Investigating all types of relationships, from symbiotic to parasitic, this is an eye-opening guide to the natural world. Many species steer clear of those who are different, but the animals and plants in this book have evolved to form relationships with some of the most unlikely partners, and they couldn't live without them.
15. The 143-Storey Treehouse
By Andy Griffiths, Terry Denton
Andy and Terry's treehouse now has 13 new storeys, including a word-o-matic (it knows every word in the whole world!); a recycling depot; a wrecking ball; a deep, dark cave with a real live, fire-breathing dragon; a too-hard basket; a SUPER BIG STUFF storey; a baked-bean geyser (it erupts on the hour, every hour); a Ye Olde Worlde Historical Village; a fish milkshake level (the penguins love them!); a complaining room; a spooky graveyard (where it's always midnight, even in the middle of the day); a toffee apple orchard guarded by a kind scarecrow; and a camping ground where you can have a nice, relaxing camping holiday - unless you get caught by hobyahs, put in a bag and poked with a stick, that is...
We'd love to know your feedback on any of these books or other books your kids have just devoured and loved!  Connect with us on Facebook and Instagram.